Rossi gives a good fight to stay at the top-MotoGP Assen
Published 06/26/2015, 12:39 PM EDT
By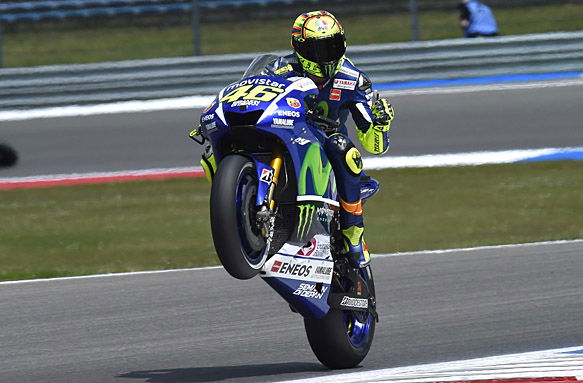 Well it's a good news for 'The Doctor' fans now that Rossi is back in his performing mode. The free practice sessions at Assen TT were in favour of current top scorer Valentino Rossi. While Marc Marquez is also happy about his timings in Assen, he starts from the third position in the front row. Alex Espagaro on the other hand, claimed the second position. The fight gets tougher and tougher at Assen TT as riders prepare themselves for unpredicted downpours.
The Spanish hotshot Jorge Lorenzo, after his four consecutive wins found it difficult to cope up with the new Bridgestone tyre and ended up at the 8th position. Reigning world champion, Marc Marquez on the other hand tried his best to stay at the top of the timing sheets but couldn't beat Rossi and Suzuki's Aleix Espargaro. The fact that he is starting from the front row could be an advantage for him. The Repsol Honda team riders, Dani Pedrosa and Marc Marquez will have to attain better positions in today's race as they faced a really tough time after crashes in previous races. Jorge Lorenzo, who's just one point behind the top scorer Valentino Rossi, will have to have a really good start to jump at least two or three positions up, to be able to compete Marquez and Rossi, who won't go down that easily.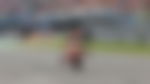 It is very important for Rossi to attain the pole position in this race to stay at the top of the world standings. Honda fans have high hopes from Marquez who had a staggering win last year, despite of rain and wet tyres. Marquez is definitely looking forward to keep all the Yamahas and Ducatis behind this time as he lies way behind in the points table at just 69 points.
MotoGP also celebrates 30 successful years of OnBoard technology with Randy Mamola who was the first person to have an on board camera on his bike when he won in Assen in 1985. The first camera weighed about 1.3 kilograms whereas now, well it's just 75 grams. It's  unbelievable how technology has upgraded in the past years as the MotoGP experience has always been about the OnBoard view. Check out the official video here :  Celebrating 30 Years of OnBoard Action