Round 4, Wimbledon 2016: Best Matches Preview
Published 07/04/2016, 5:53 AM EDT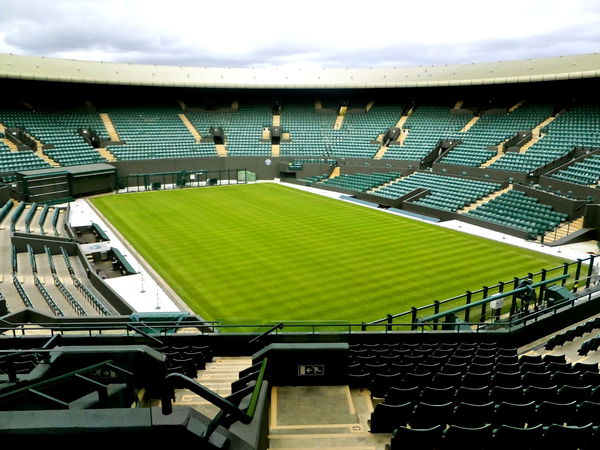 ---
---
ADVERTISEMENT
Article continues below this ad
Wimbledon 2016 has already witnessed some spectacular matches. With some stunning upsets and some incredible comebacks, we expect the 4th round to provide us with nothing less. We at Essentially Sports preview the Best Matches of the 4th round of Wimbledon 2016.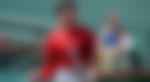 1. Goffin (BEL) [11] vs M. Raonic (CAN) [6]
ADVERTISEMENT
Article continues below this ad
David Goffin, the Belgian No.1, will be all set to take on his Canadian counterpart Milos Raonic in the 4 round of Wimbledon 2016. The two have met twice earlier, with both winning a match each, the most recent one going to Raonic at IndianWells this year. Goffin has been particularly strong against big servers, possessing an excellent return game. He has had a fantastic year, having reached his first career Masters Semifinals and reaching a career high of World no.11.
Meanwhile, Raonic, seeking to win his maiden Grand Slam crown faces a tough opponent in the Belgian. The big serving Canadian will look to make the most of his devastating serve and improve on the weaker aspects of his game, such as return of serves and movement around the court.
With both their previous meetings going to the final set, the match will be entertaining and we just hope it will go the distance this time around as well.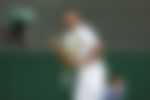 2. Kyrgios (AUS) [15] vs A. Murray (GBR) [2]
Nick Kyrgios has often been touted to be the 'Future Star of Tennis'. The Australian first came into limelight when he beat 14 time Grand Slam champion Rafael Nadal at Wimbledon 2014. Ever since, he's gone on to beat various Top 10 players including the likes of Roger Federer and Stan Wawrinka.
Andy Murray, the 2013 Wimbledon champion has been at his best of late, having reached both the previous Grand Slam finals this year. This Wimbledon, he seems to be in ruthless form, having not lost a single set. Kyrgios will look to change that.
While Murray has won all four of their previous meetings, Kyrgios has been in phenomenal form this year and will see to it that he overcomes Murray. A player with enormous potential, Kyrgios will have to play the match of his life to defeat the Scot, who is backed by the home crowd.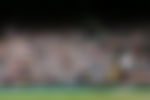 3. S. Williams (USA) [1] vs S. Kuznetsova (RUS) [13]
Serena Williams absolutely demolished German Annika Beck in the 3 round of Wimbledon to set up a 4 round clash with 2 time Grand Slam champion Svetlana Kuznetsova.
With her 300 Grand Slam victory in the 3 round, Serena will look to continue to create records. She would certainly not be satisfied this year for unlike in recent years, she has failed to win any Grand Slam in the first half of the season this year. She is seeking her 22 Grand Slam title, which would tie her with German Legend Steffi Graf on the all-time list.
Svetlana Kuznetsova seems to have had a rejuvenated season, having reached her highest ranking since 2011. She is capable of producing some mind boggling tennis, and is said to have the most technically complete game on tour. Her only weakness is her inconsistency.
The two players are known to be great friends, and have enormous mutual respect for each other. But they have to leave this off court friendship behind and battle it out on the famous Grass Lawns of Wimbledon for a spot in the quarterfinals of the tournament.
  4. Gasquet (FRA) [7] vs J-W. Tsonga (FRA) [12]
It's going to be 'The Battle of the Frenchmen' at Wimbledon 2016.
Tsonga eked out a 19-17 score in the fifth set of a marathon 3 round match to win against big serving American John Isner. He made the best use of his big serve, winning a staggering 90% first serve points and kept his unforced errors to a miserly 20. Heading into his 4 round match, he should be full of confidence and must carry on his momentum.
Gasquet has had a rather quiet season. While he has had some work to do in beating his opponents during this tournament, he'll look forward to being at his best against Tsonga. Possesing an excellent and powerful backhand, Gasquet will have to be at his aggressive best if he has to progress any further in the tournament. A two time Wimbledon semifinalist, he will seel to emulate the result this year as well.
While their Head to Head is tied at 3-3, it's Tsonga who has the momentum, and Gasquet will have to be at his best if he were to beat Tsonga.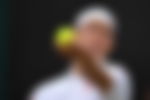 5. Cilic (CRO) [9] vs K. Nishikori (JPN) [5]
ADVERTISEMENT
Article continues below this ad
In a rematch of the 2014 US Open final where Cilic came out on top, Nishikori will seek to avenge the loss at a Grand Slam stage, having already beaten him twice last year. Nishikori strolled through the first three rounds for the loss of a single set. Standing at 5 ft 10, Nishikori is a pocket sized dynamite with extremely good coverage across the court, and perfected forehands and backhands. He is a remarkable athlete and will look to be on his A- Game when he meets Marin Cilic.
Ever since Cilic employed 2001 Wimbledon champion Goran Ivanisevic in his coaching staff in 2013, he has elevated his game to a level where he can consistently beat players at the top. In the US Open 2014, he looked absolutely unstoppable, and was especially unharmed while serving. A big forehand to top it off, the Croat is a dark horse tipped to cause some upsets ever since.
ADVERTISEMENT
Article continues below this ad
The match is not going to be an easy one for either of the players, and both will fight it out for each and every point.