Roy Hodgson confirms Rooney and Wilshere will travel to France for Euro 2016
Published 03/05/2016, 6:08 AM EST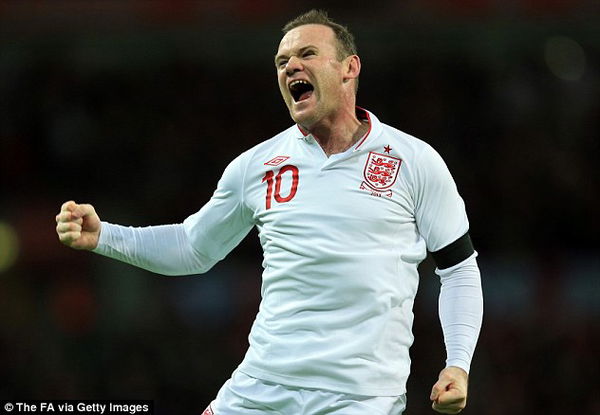 ---
---
Roy Hodgson has confirmed that Jack Wilshere and captain Wayne Rooney are in no danger of missing out on a place in England's Euro 2016 squad.
ADVERTISEMENT
Article continues below this ad
Wilshere has not played a minute of football this season after breaking his leg in a training ground collision with defender Gabriel, in August.
Despite that fact, Hodgson says Wilshere's place is a certainty if the Arsenal midfielder can recover and stay fit in time for the tournament.
ADVERTISEMENT
Article continues below this ad
We are monitoring Jack Wilshere, who is making very good progress,' said Hodgson.
'Dave Mackay came back from two broken legs. The first one he came back almost immediately after his leg was healed and played a game, and then he broke it again but played again as soon as it healed.
'I don't know why we should be quite as protective as all that. Players are either fit to play or not.
'For me, it's all about the class of the player. Form is transient, but class isn't, we need classy players, players we can trust.'
Captain and the country's record goalscorer Wayne Rooney suffered a knee injury in United's 2-1 defeat to Sunderland but is expected to be back by April. While his place in England's squad is without a doubt, he will still have to fight for his place with the likes of Harry Kane and Jamie Vardy having sensational seasons.
ADVERTISEMENT
Article continues below this ad
On Rooney, Hodgson said: 'Wayne Rooney for me is someone I'm really counting on going to the Euros and I'm fully expecting him to be fit for it.
'There is no way I should be looking to dismiss a Wayne Rooney who is fit and playing football on the basis he is out of form because he is our captain and a captain is important.
'What he has got to try and do is get fit so I can pick him and then show enough form when he is with us to demand a place in the team – that is what Wayne fully understands.
ADVERTISEMENT
Article continues below this ad
'When you are a footballer, nothing is given.'