"Rules Are Rules": President Joe Biden Reacts to Sha'Carri Richardson's Tokyo Olympics 2021 Suspension
Published 07/04/2021, 8:03 AM EDT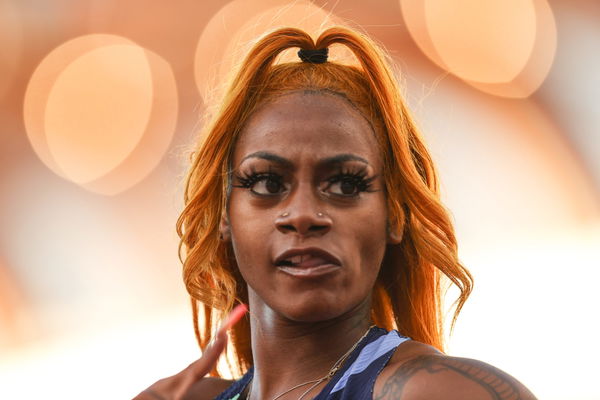 ---
---
Sha'Carri Richardson was suspended from USA's track and field contingent that was headed to Tokyo Olympics 2021. After she had tested positive for marijuana use, many have rallied behind her in these tough times whereas some have criticized her. The President of the United States, Joe Biden has also responded to the controversy.
ADVERTISEMENT
Article continues below this ad
While speaking on the issue, President Biden admitted that she was suspended as part of the rules. However, he also speculated on the legitimacy of the rule. Biden said: "Rules are the rules. And everyone knows what the rules were going in. Whether they should remain that way is a different issue."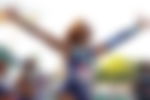 Moreover, Sha'Carri had accepted her suspension. And like a professional, she confessed to breaking the rules and put forth her reason to consume marijuana. Her response had many plaudits, with President Biden being one. He said: "But the rules are rules, and I was really proud of the way she responded." 
ADVERTISEMENT
Article continues below this ad
"I want to take responsibility for my actions. I know what I did, I know what I'm supposed to do … and I still made that decision," Sha'Carri Richardson had said.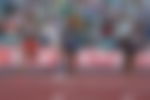 Why did Sha'Carri consume marijuana before Tokyo Olympics 2021?
The reason why Sha'Carri Richardson used marijuana was to cope with the loss of her mother. She had lost her mother before her 100 meters sprint that guaranteed her a place in the Olympics. She aced the race, however, she later got to know about her mother's demise.
ADVERTISEMENT
Article continues below this ad
"(I'm) not making an excuse or looking for any empathy in my case, but, however, being in that position in my life, finding out something like that, something that I would say is probably one of the biggest things that have impacted me … that definitely was a very heavy topic on me. People don't understand what it's like to have to … go in front of the world and put on a face and hide my pain."
It is to be seen whether Richardson can fly to Tokyo and participate in the 4x100m relay. Her ban extends into the Olympics however, ends after the 100m race and before the relay race. She could be ready for that if she is allowed.
ADVERTISEMENT
Article continues below this ad