"Running a Multi-Million Dollar Business" – ZLaner Explains Why Dr Disrespect Isn't Among the Best Call of Duty Players
Published 04/29/2021, 12:34 PM EDT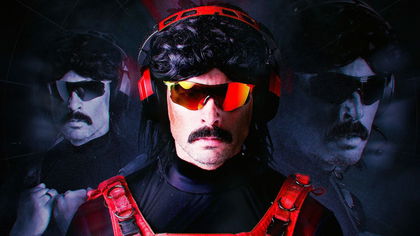 ---
---
Everyone knows how competitive Dr Disrespect is when it comes to gaming. He has often performed in various tournaments for games like Valorant, Apex Legends and many more. But Doc has had the most success in terms of popularity and tournament placings with the popular Battle Royale title, Call of Duty Warzone. Even then, when fans select the best streamers of the title, rarely do they bring up the enigmatic streamer's name. Fellow creator and friend ZLaner explained why Doc isn't part of the best players in the world.
ADVERTISEMENT
Article continues below this ad
ADVERTISEMENT
Article continues below this ad
ZLaner believes that Dr Disrespect doesn't have the time to practice like other streamers
During his recent stream, ZLaner gave his views on Dr Disrespect not being in the category of the best Warzone players in the world. He believed that Doc doesn't have the time to work on his game constantly to win against the best. He knows that the 'Two Time' has a lot on his plate other than playing Battle Royale titles.
"Doc is literally running a multi-million dollar business. He's got a daughter, a wife, and a dog."
Doc has one of the biggest brands for any streamer in the world. His ability to capture people's attention has allowed him to gain millions of followers. He has countless sponsorships like Gamefuel, and other business ventures to look after. He even wrote his memoir called Violence. Speed. Momentum. Along with that, he is also a family guy. To the world outside the Internet, the streamer is not Dr Disrespect, but just Herschel "Guy" Beahm, who is married and has a daughter and a dog.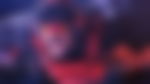 ZLaner thinks that he could shred good players if he practiced for longer hours
ZLaner knows that Doc's busy schedule forces him to stay away from the game for a long while. He said that his colleague cannot spend time on sessions of 10-12 hours every day playing Warzone, like every other good streamer.
"You don't have time to play 12, 10 hours-a-day every day, like someone like me or someone like MuTex or any of these guys, we are running into."
ADVERTISEMENT
Article continues below this ad
But the popular Warzone streamer also said that if Dr Disrespect played the game regularly, then he wouldn't have a problem dealing with enemies. He said that Doc has the skill to shred any player on Verdansk, if he spent time on improving it, even though he doesn't have to.
"Doc only gets a few sessions in a week on this game. I am telling you if Doc played this game regularly, and he doesn't have to, but if he wanted to, I know for a fact, he could be slaying out even harder"
Fans may never know how good Dr Disrespect could be in Call of Duty Warzone. With the amount of time he's playing right now, he's already better than most players. But if he played regularly, who knows where he could rank against other streamers.
ADVERTISEMENT
Article continues below this ad