Russell Domingo Appointed as Bangladesh Head Coach
Published 08/17/2019, 5:20 AM EDT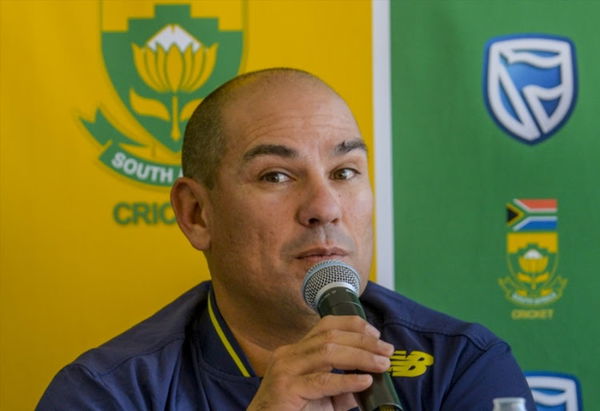 Bangladesh Cricket will now have a South African in its dressing room. BCB president Nazmul Hassan, on Saturday announced that former South African cricketer, Russell Domingo would be their new head coach.
ADVERTISEMENT
Article continues below this ad
As per a press release by BCB, Bangladesh Cricket, in Domingo, saw a "coaching philosophy" that could take their team forward.
This came after Daniel Vettori and Charl Langeveldt joined them after as bowling coaches, a few weeks back.
ADVERTISEMENT
Article continues below this ad
"He has a wealth of experience and we have been very impressed with his passion and coaching philosophy. He has a clear idea of what is required to take the team forward," BCB president Mr. Hasan was quoted as saying in the press release.
The 44-year old has replaced Steve Rhodes, whose tenure was cut short, after not meeting expectations in the 2019 World Cup. Starting from August 21, his contract is set to run for two years.
The South African seemed to be excited about the new team and vowed to further develop cricket in Bangladesh.
"It is a massive honour to be appointed the Head Coach of the Bangladesh National Cricket Team," Domingo said. "I have followed Bangladesh's progress with keen interest and I am extremely excited to assist the team in reaching the goals that they are capable of.
"I look forward to continuing the ongoing development of current players whilst also looking towards the future and developing some new bright stars from within the talent pool of Bangladesh cricket."
Domingo, born in Port Elizabeth, played first class cricket for Eastern Province, without ever breaking into the national side. He, though worked as a coach for the South African cricket team after his playing career ended.
ADVERTISEMENT
Article continues below this ad
Having earned coaching qualification at a very young age, Domingo first coached the Eastern Province before being appointed as the South Africa U-19 coach in 2004.
After another successful stint with the Warriors franchise during the 2009-10 season, Domingo was appointed as the South Africa A coach in 2010, before eventually breaking in to coach the team which he had failed to break in as a player.
As the coach of the South African cricket team, he led them to 2014 World T20 and 2015 Cricket World Cup semi-finals.
ADVERTISEMENT
Article continues below this ad
He is now, with a sense of optimism, appointed as the head coach of Bangladesh Cricket team.