Russia 2018 World Cup committee head denies vote pre-decided: report
Published 10/29/2015, 4:27 PM EDT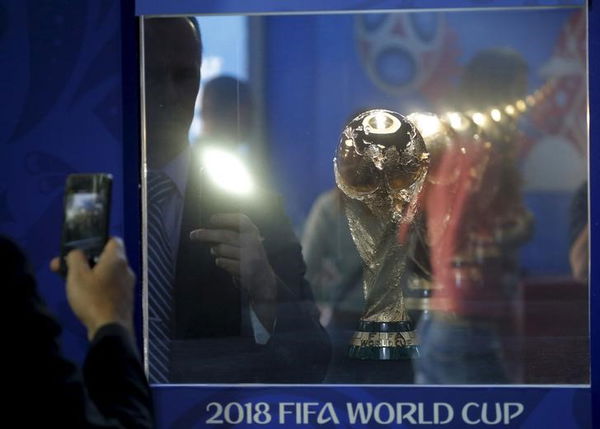 ---
---
MOSCOW (Reuters) – The head of the organising committee for the Russian 2018 World Cup denied on Thursday that awarding the football tournament to Russia had been pre-arranged.
ADVERTISEMENT
Article continues below this ad
Earlier this week FIFA president Sepp Blatter, who has been suspended for 90 days by the Ethics Committee of world football's governing body amid a corruption investigation, told Russia's TASS news agency: "It was agreed that we go to Russia (for 2018) … and for 2022 we go back to America."
Clarifying the remarks, Blatter's spokesman Klaus Stoehlker later told Reuters that the president meant he had proposed such an allocation of the two tournaments but that it was not agreed beforehand because FIFA's executive committee had to vote on it.
ADVERTISEMENT
Article continues below this ad
Echoing Stoehlker, Alexei Sorokin, the chief executive of the Russian committee, said the vote was what mattered and that he was not aware of it having been rigged in any way.
"If there were people who had a clear position on who to vote for it's their right, they are entitled to that. It's their business to make decisions about world football," Sorokin told World Football Insider in an interview.
"All I know is we did not know the outcome of the vote until after the vote."
Fourteen football officials and sports marketing executives have been indicted by the U.S. Department of Justice for bribery, money laundering and wire fraud in an ongoing multi-million-dollar investigation.
(Reporting by Alexander Winning; Editing by Gareth Jones)