Russia could miss world indoors as IAAF wants 'robust' verification
Published 11/19/2015, 1:38 PM EST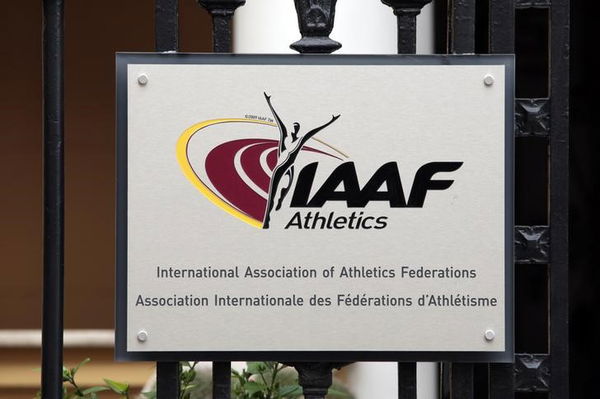 ---
---
By Karolos Grohmann
ADVERTISEMENT
Article continues below this ad
BERLIN (Reuters) – Russia needs to prove its commitment to anti-doping according to 'robust' verification criteria if its track and field athletes are to return to the competitions, world athletics (IAAF) chief Sebastian Coe said on Thursday, meaning it could miss the world indoor championships next year.
Coe said the Russians, faced with their biggest doping scandal to date, must prove they are committed to change based on a set of verification criteria that will be finalised between the IAAF and the World Anti-Doping Agency.
ADVERTISEMENT
Article continues below this ad
He said a first report by the IAAF inspection team would come on March 27, 2016 at the IAAF's Council meeting in Wales.
With Russia banned until the first inspection report, it would mean Russian athletes would not be eligible to compete at the world indoor athletics championships in the United States, starting 10 days earlier on March 17.
"The verification criteria must be robust, otherwise the inspection process will fail. Repeating past failings which have brought ARAF (Russian athletics federation) to their current position is not an option," Coe said in a statement.
WADA suspended Russia's anti-doping agency RUSADA on Wednesday as part of a crackdown on drug cheating in Russia which has already been banned from international athletics after a report by a WADA special commission which exposed widespread state-sponsored doping.
The report detailed cover-ups, bribes to conceal positive tests, destruction of samples, and evidence of state security services colluding with the athletics federation to facilitate doping.
Coe said a set of five principles would help define the verification criteria with which an IAAF inspection team will start work no later than Jan. 1, 2016.
The Briton, who took over as IAAF president in August, said Russia needed to take immediate corrective and disciplinary measures against those athletes involved in doping while also establishing an effective and operational anti-doping framework.
ADVERTISEMENT
Article continues below this ad
Russia also needed to establish a robust anti-doping programme, ensure anti-doping code compliance and undergo reforms that will help deter athletes from doping, such as criminalising the distribution of banned substances.
Several countries, including Germany, Spain and Italy have voted in laws criminalising doping among elite athletes.
"For the protection of all clean athletes, there cannot be any timeframe for ARAF's return until we are assured all criteria have been fully met and will continue to be met forever," Coe said.
ADVERTISEMENT
Article continues below this ad
(Reporting by Karolos Grohmann; Editing by Ruth Pitchford)