Russia says anti-doping watchdog to be reformed, not scrapped
Published 11/19/2015, 7:18 AM EST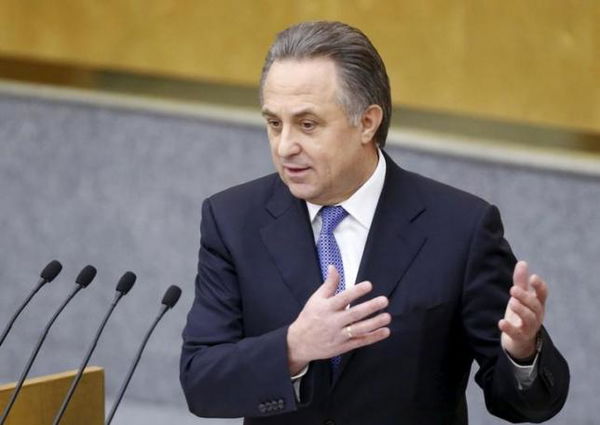 ---
---
MOSCOW (Reuters) – Russia will reform its scandal-hit anti-doping watchdog, RUSADA, but will not abolish it altogether, Sports Minister Vitaly Mutko said on Thursday.
ADVERTISEMENT
Article continues below this ad
The World Anti-Doping Agency (WADA) suspended RUSADA on Wednesday as part of a crackdown on drug cheating in Russia which has already seen the country banned from international athletics.
Mutko's comments suggested Russia was prepared to bring in reforms, though partly on its own terms, in order to avoid the threat of being barred from next year's Rio Olympics.
ADVERTISEMENT
Article continues below this ad
"We are saddened by WADA's decisions, but we respect them," TASS news agency quoted him as saying. "We are ready to start immediately implementing the decisions."
"We are prepared to fully reshape RUSADA, however it is important to understand that the agency has not been liquidated and will continue its work."
Russia was suspended by the International Association of Athletics Federations last week after a report by a WADA special commission exposed widespread state-sponsored doping.
The report detailed cover-ups, bribes to conceal positive tests, destruction of samples, and evidence of Russian state security services colluding with the country's athletics federation to facilitate doping.
ADVERTISEMENT
Article continues below this ad
RUSADA said in a statement WADA would make a decision on whether to rescind its suspension when all issues exposed in the report had been addressed.
"RUSADA is already working on all the identified shortcomings," the agency said. "We reiterate our commitment to fight against doping and continue our work."
Russian officials have set out a three-month plan to clean up the sport and ensure that their athletes are able to compete in Brazil.
ADVERTISEMENT
Article continues below this ad
(Reporting by Lidia Kelly and Jack Stubbs; Editing by Mark Trevelyan)