Russo Brothers Reveal Fortnite Member Was In Avengers: Endgame.
Published 04/28/2020, 11:27 AM EDT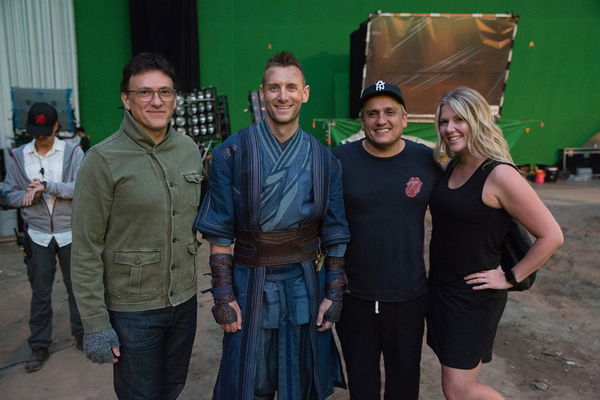 Fortnite is unanimously one of the greatest battle royale games out there. Likewise, MCU is perhaps the biggest comic-book cinematic universe there is. We all remember when Marvel and Fortnite teamed up to take down Thanos. Some of us loved that Thanos skin when it came out. Ninja notably showed us how to nail games as Thanos. 
There are still a few details we do not entirely know about Avengers: Endgame. The Russo Brothers recently uploaded a photo on Twitter, featuring Donald Mustard. He is the worldwide creative director for Epic Games. Donald seen dressed in a master-of-the-mystic-arts outfit, belonging to Doctor Strange's faction. He was definitely featured in the last fight sequence, where everyone came together to fight Thanos. 
ADVERTISEMENT
Article continues below this ad
Since the movie released a year ago, the directors are having their fair share of fun by sharing these BTS moments. Now we do have a clear idea of how the partnership between MCU and Fortnite facilitated so quickly. 
Will We See Another Fortnite Marvel Partnership? 
The chances are high, as we have seen in the past with all Marvel movies. With Donald Mustard at the helm of creative direction, it is very much possible. Since the photo was released, people have already started asking for the Avengers: Endgame skins and other cosmetics.
ADVERTISEMENT
Article continues below this ad
 It is absolutely not a shock to see a behind the scenes photo of Donald Mustard and Laura Mustard with the Russo Brothers. The game did feature several items from the movie during the promotional event. From Iron Man's repulsors to Thor's Hammer (anyone could be worthy with it), Fortnite featured all things Endgame. Nevertheless, we are yet to uncover one of the greatest mysteries the movie left unsolved!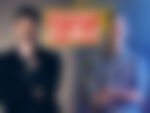 Who Is Noobmaster69?
ADVERTISEMENT
Article continues below this ad
Remember the scene where Thor, Korg, and Meik were playing Fortnite in Endgame. Some random kid named "Noobmaster69" called Korg a 'dickhead.' Thor's response to that player kind of resembled the current day edgy-streamers. This mystery still remains unsolved, as we do not know who Noobmaster is. 
Fortnite has blended itself in popular culture quite fashionably so. It is quite a spectacle to watch games and movies going hand in hand together to amplify the reach and relatability.