RvP's Italian Flirtation
Published 06/10/2015, 10:32 AM EDT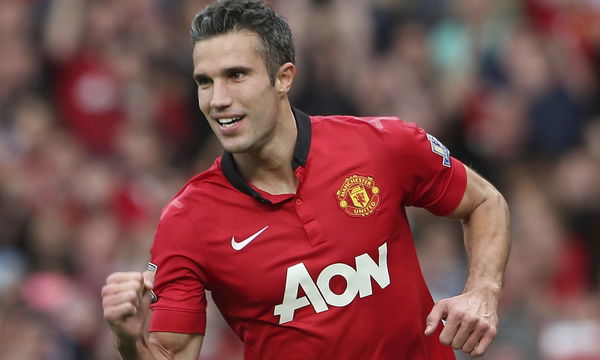 ---
---
Robin van Persie is a gifted striker. Extremely clinical and blessed with extraordinary positional sense, RvP hit his peak the season following his transfer from Arsenal to Manchester United in what came to be Sir Alex Ferguson's final season at the helm of Old Trafford. He led the title charge and his contribution of 26 goals in 38 appearances proved to be vital as United successfully claimed the EPL throne.
ADVERTISEMENT
Article continues below this ad
Two years on and RvP is barely recognizable from the striker United dished out £24 million for. His measly return of 10 goals in 27 games this season under Louis van Gaal speaks volumes of his inability to fit into his Dutch compatriot's setup. He has lost a yard of pace and injuries that kept him from reaching his potential at Arsenal have resurfaced. A change of scenery could do the 31 year old a world of good. With Van Gaal granted another transfer kitty of around $200 million, RvP could well be on his way out from Old Trafford as United aim to revamp their attack lines.
RvP's situation is certainly peculiar, but not completely unfamiliar. In his final few seasons with Manchester United, Patrice Evra was seemingly out of his depth as he failed to adapt his weakening physical prowess to the ever increasing need for speed at the Premier League. His move to Juventus in the relatively slow paced Serie A panned out extremely well as the full-back seemingly found his second wind at the club.
ADVERTISEMENT
Article continues below this ad
The brand of football practised and preached in the English Premier League emphasises greatly on the physical conditioning of its footballers. In contrast, the Italian Serie A is a touch slower and arguably more majestic. With less focus on physicality, the Serie A would be the ideal atmosphere for Robin van Persie who shouldn't take too long to find his footballing feet again.
Thus far along, it has appeared to be a tug of war between champions Juventus, challengers AS Roma, and Lazio. However, in spite of his recent admission of 'admiring Robin's talents', Lazio sporting director Igli Tare has admitted that the club lacks the resources to complete the transfer. Reports of RvP scouting prospective transfer destinations in Rome proved to be baseless as the man himself stated that he was just there on holiday. This indicates that both Roma and Lazio are no longer in competition to sign the striker. In contrast, the link with Juventus appears stronger than ever with RvP himself admitting that he has heard positive things about the Turin club from former team-mate Patrice Evra. In fact, the Telegraph reports that a bid worth £10 million shall be placed in the near future.
With Manchester United undergoing a transition to a team compatible with Louis van Gaal's philosophy, van Persie's position is far from assured. He is set to have talks with the United management regarding his immediate future. What is certain is that a speedy resolution is what shall be best for all involved parties.