Ryan Garcia Attributes Win to Sugar Ray Robinson
Published 02/15/2020, 5:11 AM EST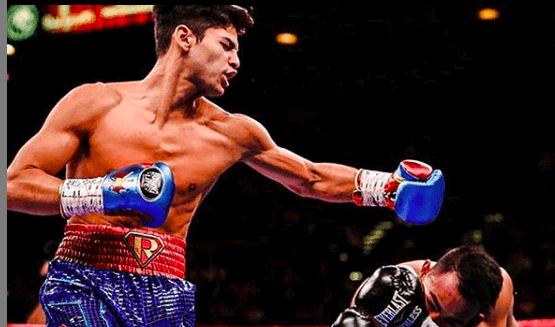 ---
---
Ryan Garcia remains unbeaten as he just beat
Francisco Fonseca
at Honda Center, Anaheim California. The 21-year-old super fighter yet again put down his worthy opponent within the first round to retain his WBC Silver Lightweight Championship.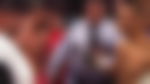 ADVERTISEMENT
Article continues below this ad
The American Boxer is really making a huge name for himself. He remains undefeated with a current record of 20-0-0. He started the match with his regular strategy. Remaining on his toes, Garcia pushed the offensive but not in a haste. He dodged various jabs by Francisco, throwing his extremely fast jabs as soon as the opportunity presented itself.
Midway through the first round, a sort of eerie look dawned on Garcia's face, a realization. And two seconds later, Fonseca was delivered a super-fast, super-strong left hook right to the cheek. As soon as the punch grazed his cheek, Francisco fell back with his hands in the air and landed flat on his back, knocked out. While Francisco's body flailed helplessly before landing, Ryan Garcia had already stepped back and made a neck-slicing gesture, aware of the damage he had caused.
ADVERTISEMENT
Article continues below this ad
The referee did not need to countdown in order to declare the fight over. Francisco lay on the ground, completely knocked out of his wits. Garcia paid respects to his fallen opponent by kneeling down mid-ring and offering his prayers.
Ryan "The Flash" Garcia has proven that he is the future of boxing. A wholesome boxer, the speed of his strikes is only matched by his humble demeanor. Post-fight, he went to Francisco Fonseca twice to shake hands with him and all others in his team.
Carried Out the Same Move as Sugar Ray Johnson: Ryan Garcia
In his post-fight interview, Garcia said,
"It was a good performance. It did not last much long. But I watched the video of Sugar Ray Robinson before coming into this fight. He did a little faint and he caught him with the perfect left hook. So when I seen Fonseca move that way I just faked him a little bit and caught him clean with that left hook. I was planning for it to go longer, I am not gonna lie, but respect to Fonseca, man. They're great people. Thank you for the opportunity."
ADVERTISEMENT
Article continues below this ad
He went on to thank God for helping him remain calm during the madness that surrounds one in a fight and put one last nail in the coffin of generosity. Seldom have we witnessed a fighter who is so calm, steady, respectful and at the same time, a deadly opponent.
Godspeed to Ryan Garcia. We are extremely lucky to be born at a time opportune enough to witness his greatness.
Watch: Ryan Garcia Viciously Knockouts Francisco Fonseca, Confronts Davin Haney
ADVERTISEMENT
Article continues below this ad