Ryan Garcia Gives Extremely Detailed Prediction for Canelo Alvarez vs. Caleb Plant
Published 11/05/2021, 3:45 PM EDT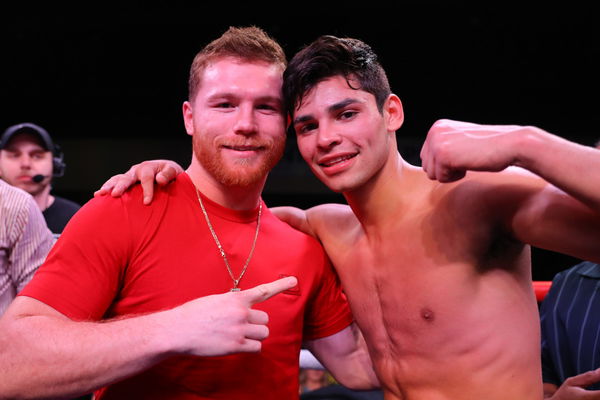 ---
---
Canelo Alvarez and Caleb Plant are now just hours away from clashing for the undisputed super middleweight championship. Leading up to this mega fight, the two champions have developed quite a lot of bad blood and are now all set to settle the rivalry once and for all on November 6 at the MGM Grand in Las Vegas.
ADVERTISEMENT
Article continues below this ad
Top lightweight contender, social media personality, and Canelo Alvarez's teammate, Ryan Garcia, recently shared his prediction for this championship bout. However, his prediction seemed more like a roadmap rather than just a simple shot in the dark.
ADVERTISEMENT
Article continues below this ad
"I said 8th round knockout, like the corner stops it, you know, for his better good. He starts getting cut up, quick in the fight, and then he's trying to box, not going good for him, he's losing the rounds, then by like the 5th round, he starts really getting cracked, and then six-seven he's almost knocked out.
"Eighth round, they throw in the towel," predicted Garcia.
A knockout might be the only way for Canelo to beat Caleb Plant
Caleb Plant usually shows a very straightforward approach in his fights and it would definitely not be very difficult for Canelo to decipher his game plan. What sets him apart is his ability to stick to his game plan throughout; he has shown that even in the face of fatigue, he never sways away from his well-structured approaches.
In his last bout against Caleb Truax, Plant used his jab and constant in-and-out footwork to create and maintain distance. He continued with this approach and effectively blocked Truax from entering the pocket. He used an effective 1-1-2 combination that allowed him to follow up two left jabs with a heavy right cross punch.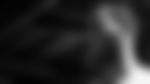 It can't be assumed if this approach would or would not work against Canelo Alvarez; however, the Mexican champ is probably the smartest and the most unpredictable fighter in all divisions combined. Unlike most of Plant's previous opponents, Canelo prefers to fight from inside the pocket. He has a very deceptive way of making his opponents believe that they're able to block him off.
ADVERTISEMENT
Article continues below this ad
Alvarez always puts his lead leg forward and leans his torso back usually with a high guard. With that lead leg placed forward, he is able to slide in and out of the pocket very easily. Once he is in, he uses his impeccable defense and speed to duck shots; he then counters with a barrage of body shots, uppercuts, and cross punches.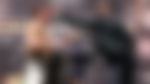 Even though Canelo knows his way around taller opponents, Caleb Plant has mastered the art of not letting his opponents fight from inside the pocket. If Plant is successful in using his jab to keep Alvarez out of striking range, the only option Canelo might be left with is a straight knockout.
ADVERTISEMENT
Article continues below this ad
In such a case, a knockout might become an imperative; he might not be able to connect shots on Plant and might even end up losing by decision at the end.
Also Read: Canelo Alvarez vs Caleb Plant: Mike Tyson Expecting Bloodshed