Lee Westwood Gets Emotional After Having a Bittersweet Realization About His Career
Published 09/28/2021, 10:17 AM EDT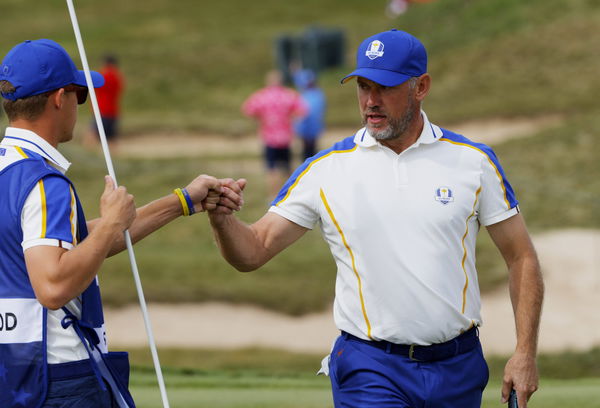 ---
---
The European team faced an embarrassing loss at this year's Ryder Cup. As Team USA completely dominated the biennial event and won it with a score of 19-9.
ADVERTISEMENT
Article continues below this ad
Through the tournament, the Europeans had a roster with four players in their 40s, and this was perhaps their last Ryder Cup, at least for a couple of them.
The Ryder Cup is one of the biggest golf events in the world. Therefore, no golfer ever wants to take the Ryder Cup for granted. Most people, though, aren't oblivious enough to think they are guaranteed to be back again. Lee Westwood had that realization on Sunday night at Whistling Straits.
ADVERTISEMENT
Article continues below this ad
After a disheartening loss at the Whistling Straits, the European team addressed the media. That is when a journalist questioned those four players about their future.
The players were asked if they let this one soak in a little more, just in case it was their last Ryder Cup. And while the other including, Sergio Garcia wasn't ready to answer this question, Lee Westwood was.
"It might be the last match," says Lee Westwood
Lee Westwood, the senior-most player of Team Europe, got emotional while answering this question. "Listen, this match I played this afternoon it might be the last match I've played in the Ryder Cup. I'd rather it wasn't, but I'm 49 next April, and the likelihood is it is. I got to share it with my son. Won my point," said Westwood.
The realization of not being able to play in one of his favorite tournaments was too much for Westwood, as his emotions took over him. He teared up and paused as his voice choked up and his team started clapping for him.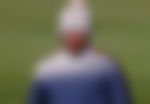 Furthermore, Westwood made a tweet saying, A week spent with such a special group, Ryder Cup Europe, you never fail to remind me why I love this game of golf so much. To share the experience with my son was a true honor. To everyone involved, thank you. 
Watch This Story: Kobe Bryants Best Lakers Teammates Featuring Shaquille O'Neal and Pau Gasol
Westwood seems to have had bittersweet memories from this Ryder Cup. He looked happy to have his son on the bag throughout the week but was also despondent due to an embarrassing loss. 
ADVERTISEMENT
Article continues below this ad
Watch This Story
The 48-year-old Westwood has now played in 11 Ryder Cups, tied with Nick Faldo for the most all-time among Europeans. However, Phil Mickelson is the leader in this category, with 12 Ryder Cup appearances for the United States.
ADVERTISEMENT
Article continues below this ad
Westwood is amongst the most popular players to be a part of the Ryder Cup and if the player does not return next time, fans are surely going to miss the veteran golfer.