'Staged' – Golf Twitter Goes Berserk Over Brooks Koepka and Bryson DeChambeau's Driving Range Moment
Published 09/22/2021, 2:30 PM EDT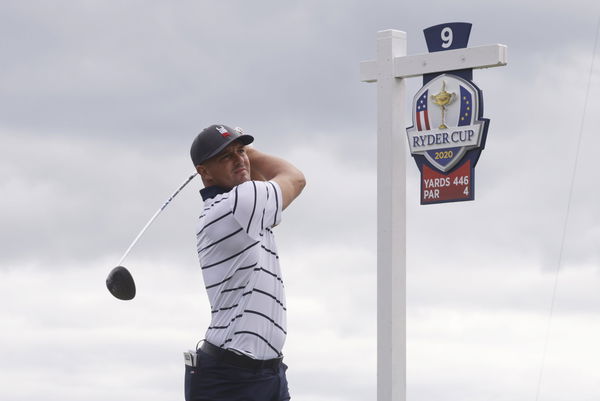 ---
---
Ever since the Ryder Cup teams were announced, two players have been a topic of discussion – Brooks Koepka and Bryson DeChambeau. Both players have been at odds for months, their beef quite public by 2021. When it was clear that the two would be playing together for the Ryder Cup, many wondered if it would be a problem for Team USA and team captain Steve Stricker.
Some wondered if Stricker would team them up together, and how that will work out in the end.
While it does not look like the two players will be playing as pairs, they were seen interacting during a practice session. Of course, any interaction between two golfers who are known to not get along well garners a response from fans, who have their own take on the events that have taken place.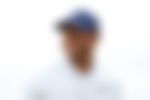 Twitter reacts to Brooks Koepka and Bryson DeChambeau's on-course interaction
In a video uploaded by the Ryder Cup on Twitter, Brooks Koepka and Bryson DeChambeau are seen talking to each other for some time while at the driving range. The two stars seemed to have a proper chat, the crowd cheering once they were done.
Naturally, fans were beyond excited to see their two favorites talk to each other. Some fans thought the interaction was staged, not convinced that the two are on talking terms already. As no words were heard, some users created their own dialogue, wondering if the two were telling each other 'I hate you'. A significant chunk of responses asked Stricker to actually pair the two of them together to see how it goes.
Others wondered why exactly the Ryder Cup chose to share the video, and what was their motive. Many even edited and shared their own videos, while others are convinced that Koepka and DeChambeau are long over their feud. Some pointed out that the both of them did not even shake their hands.
What started as a complaint about DeChambeau's pace by Koepka, ended piling on as the 28-year-old admitted that he felt 'unfairly targeted'.  "It's really kind of unfortunate the way it's perceived because there's a lot of other guys that take a lot of time," DeChambeau said, adding that people do not understand the harm they are doing to one individual.