S1mple V Markeloff: CSGO To Witness NAVI's Battle of Generations
Published 07/20/2020, 5:18 PM EDT

---
---
Remember the days when Counter-Strike 1.6 was all the rage? Back when you and your squad would stay up all night playing de_inferno and de_dust2? Well, you probably still stay up all night doing the same but with a different version of the game that is now called CSGO. How the times have changed.
ADVERTISEMENT
Article continues below this ad
A decade ago in 2010, the world of competitive Counter-Strike was dominated by Na'Vi. The legendary roster of players like Zeus, starix, markeloff, Edward, and ceh9 won everything under the sun. They also became the first team in history to win three premier tournaments in a single calendar year. After winning the DreamHack Winter 2010, Na'Vi set the record for most earnings in a single year, earning close to $220,000. The players on the team were truly exceptional, both while playing individually and as a team. Markeloff was also named the best player in the world in 2010.
But since the advent of CSGO, the once-legendary team has struggled to recreate its former glory. Even with players like s1mple on board, they are yet to win a CSGO major. The team won their last LAN tournament, the IEM Katowice, before the COVID-19 pandemic struck. The team's search for their first Major trophy continues.
ADVERTISEMENT
Article continues below this ad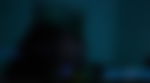 CSGO Zoomers vs Boomers NAVI
Recently, NAVI announced on Twitter that they will be conducting a show match between the legendary 2010 roster and the current NAVI roster.
"The classic 2010 roster vs our current CS:GO team, @YegorMarkeloff against @s1mpleO, zoomers vs boomers — whatever you call this show match from our @1xBet_Esports, it's simply impossible to miss! See you on the 1st of August at the official broadcast!"
ADVERTISEMENT
Article continues below this ad
They also released an official teaser video for the same. Take a look:
The funny part is, the match is being called 'boomers vs zoomers.' It will definitely be a treat to watch the game's former legends go up against the current generation of players. S1mple has always considered Markeloff to be his idol, disclosing the same in a tweet in 2018.
Bro, i watched 100 markeloff demos when i played CS 1.6 and CSGO, I respect him more then anyone and he will always stays my idol in this game

— Sasha (@s1mpleO) March 2, 2018
ADVERTISEMENT
Article continues below this ad
Being one of the most mechanically gifted players in the world with over 16,000 hours of gameplay, s1imple vs Markeloff would be a sight to behold. Markeloff changed the face of AWPing in Counter Strike with his aggressive entry-kill approach and is widely regarded as the best player of all-time. The game will be telecast live on Twitch.