SABR: How Roger Federer Coverts Returns into Attacks
Published 03/07/2020, 5:01 PM EST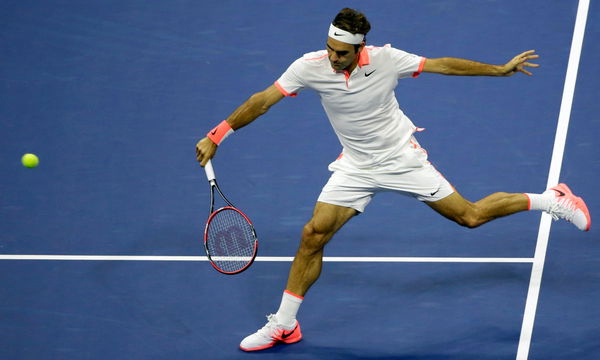 ---
---
The Swiss maestro Roger Federer is widely known for his fluid style of play, his style of play resonates beauty on the tennis court and bewilders his opponent. He possesses arsenal forehands and backhands and they are simply the hallmark of 'Federer Tennis.'
ADVERTISEMENT
Article continues below this ad
And for the years to come there won't be anyone as graceful as him. Nobody in the near future seems to perform the balletic footwork of Federer on the tennis court.
When the six-feet one-inch tall tennis player Federer leaps into the air to pick up shots on the net, that elegant style of tennis adds an extra dimension to the sport. In a nutshell, his poetry-like tennis is one of the rarest breeds in the 'strong era' of the sport.
ADVERTISEMENT
Article continues below this ad
Not to forget, the SABR, in other words, 'Sneak Attack By Roger'. He comes up with the shot on his opponent's serve. And that simply devastates the professional tennis player standing on the other side of the net.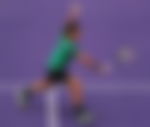 The SABR accelerates his contact with the ball (taking the ball early) as he charges on the ball as and when his opponent tosses the ball in the air. The Swiss one-hander Federer returns the ball on the half-volley and his opponent his bamboozled after releasing his serve. 
"With the SABR it was the half-volley and insanely short in the stroke. Whereas on (the regular) return, he's letting it come at him but it's essentially a similar, very short blocking rebounding stroke," said tennis strategist, Craig O'Shannessy.
"Roger Federer did something unbelievable" – Rafael Nadal 
The SABR technique was inculcated in Federer's game by coach Severin Luthi. It has been a catalyst in refining Federer's backhand. His single-hand backhands were unplayable in Australian Open 2017 and that tournament also remarked his resurgence on the ATP Tour. 
His jaw-dropping backhands during the Aussie Open finals 2017 against his greatest adversary Rafael Nadal were simply out of the world. "Roger did something unbelievable and I believe that it is true that his backhand is great now," Nadal said.
ADVERTISEMENT
Article continues below this ad
Sit back and enjoy the SABR!
https://www.youtube.com/watch?v=OOZZdGVRIsU
ADVERTISEMENT
Article continues below this ad