Sachin Tendulkar Blessed By Prime Minister Narendra Modi For His Movie Sachin: A Billion Dreams
Published 05/19/2017, 4:54 PM EDT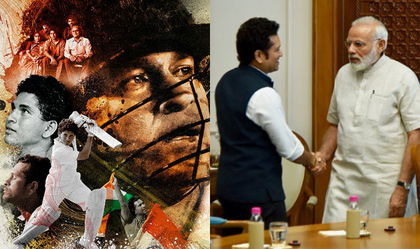 ---
---
The legendary Cricketer Sachin Tendulkar recently has set his eyes on his much anticipated biopic named Sachin: A Billion Dreams, which has been slated to be hitting the big screen on May 26. Hence on Friday the 44-year-old legend met the Prime Minister Narendra Modi for the purpose of briefing his much talked biopic.
ADVERTISEMENT
Article continues below this ad
After meeting with PM, the Indian legend who is also a member of Rajya Sabha tweeted a picture of him with Modi, nurturing the blessings and inspirations he received from Modi's end for his much awaited biopic.
ADVERTISEMENT
Article continues below this ad
Sachin: A Billion Dreams, directed by James Erskine, has been the subject matter of brouhaha in recent times. This film, produced by Ravi Bhagchandka of 200 Not Out and Shrikant Bhasi of Carnival Motion Pictures is supposed to be the first film releasing on Friday at the end of Indian Premier League this year.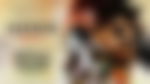 ADVERTISEMENT
Article continues below this ad
The movie rooted on Sachin's entire life which encapsulate his unknown formative struggles which somehow used to crop up as unavoidable debacles for his determined ambition to become the World Cricketing Icon. The makers invested 10,000 hours of archived footage to complete the research work for this special film.
The film's trailer was launched last month at a jam-packed Juhu auditorium. The trailer painted the exact essence of this movie which helped the eager audience picture a idea of what the film has in store for Sachin's fans. With few glimpses of key scenes from the film showing moments of cricketing glory, personal moments, unseen footage from the dressing room and much more, the film promises to be every Sachin fan's dream come true.
The Master Blaster, recently while being interviewed by India Today spoke about what can be expected from the biopic which has already garnered a lot of attention worldwide. "The audience will get to see my romance with Anjali (Tendulkar). How I met my wife and how we took it forward is part of film. The biopic will show things that no one else had access to before. I had to speak with the whole family before coming out with this film. The most important objective is that the fans should have something to take back," Sachin told India Today's consulting editor Boria Majumdar in an exclusive chat.
ADVERTISEMENT
Article continues below this ad
The film's music composed by the legendary A.R. Rahman has been garnering phenomenon response from each and every souls under the Sun. The songs have already begun to spread its long running charm within the masses. Even the current members of the Indian cricket team cannot wait to see the film themselves.