Sachin's No 10 Jersey to be Retired by BCCI
Published 11/29/2017, 6:37 AM EST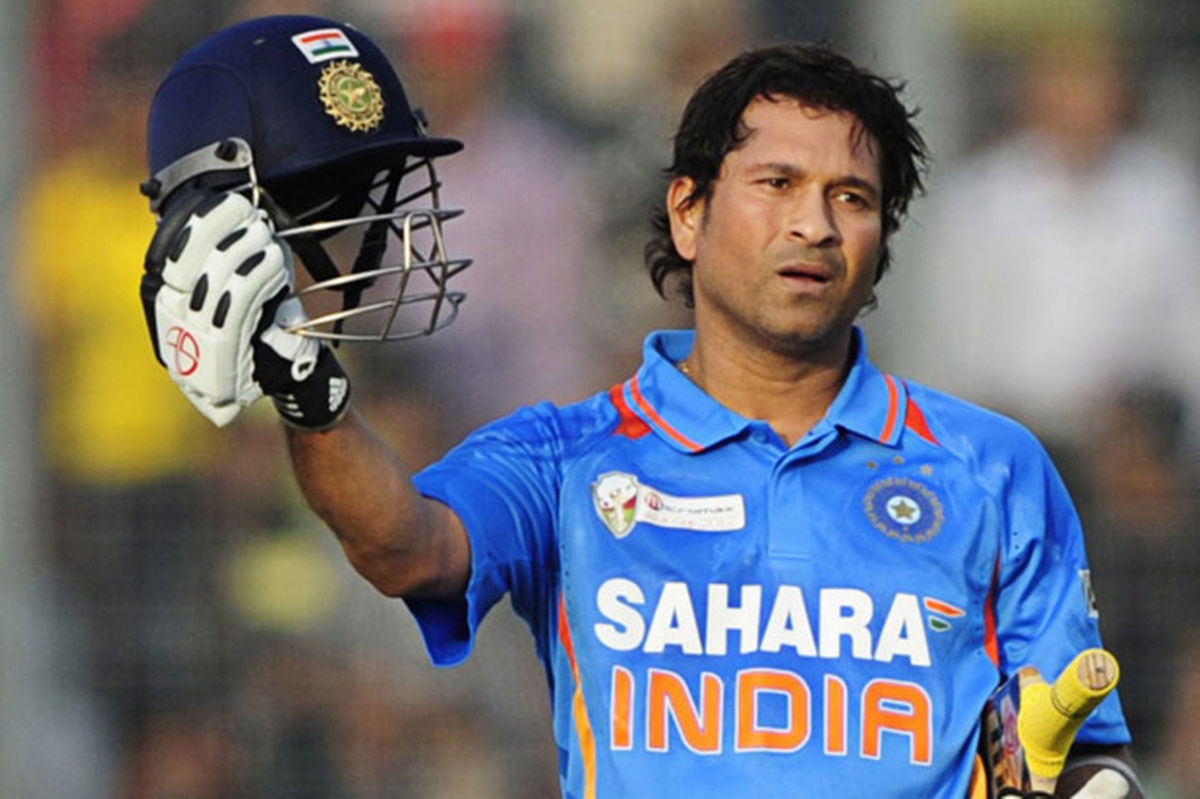 ---
---
The
Board of Control for Cricket in India
(BCCI) has decided to "unofficially" retire Sachin's No 10 jersey for international matches.
Sachin Tendulkar
 had donned the No. 10 jersey for several years in one-day internationals and for a solitary T20 international. From now on, it will henceforth, be associated only with the Little Master.
ADVERTISEMENT
Article continues below this ad
Sachin Tendulkar retired from international cricket in November 2013, thus bringing a 24-year-long career to an end. He had last worn No. 10 in March 2012 when he played his last ODI against Pakistan. Since then, the No. 10 has remained untouched for nearly five years. In August, Mumbai fast bowler Shardul Thakur decided to don it for his ODI debut against Sri Lanka in Colombo. But many hardcore fans cannot see any other cricketer in Sachin's No 10 jersey.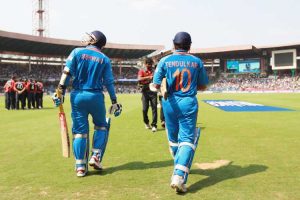 Unsurprisingly, it turned out to be the biggest mistake he ever made. Fans of the Master Blaster didn't take to kindly to his decision. In fact, the youngster was promptly trolled on social media with a flood of comments ridiculing the player for "trying to be a Sachin".
ADVERTISEMENT
Article continues below this ad
Poor Thakur tried to justify his reason behind choosing No. 10. He said that the digits of his date of birth (16/10/1991) add up to 28 and 2+8 equals 10. Unfortunately, the now riled up public was unwilling to listen to any explanation. Even Thakur's teammates were equally merciless. Rohit Sharma trolled Thakur on Instagram for wearing the No. 10 jersey.
ADVERTISEMENT
Article continues below this ad
— Sampath Bandarupalli (@SampathStats) September 2, 2017
However, despite the negative press hounding him, he did turn out a decent performance and gained a supporter in Harbhajan Singh.
ADVERTISEMENT
Article continues below this ad
However, there is a snag, the ICC guidelines do not allow for a number to be retired. There is also no provision for taking permission from cricket's governing body to make the decision. So the BCCI has mulled unofficially returning Tendulkar's number. A BCCI official said, "As per the rules, BCCI would have to go to ICC for officially retiring a jersey; so, for the time being the team members have been unofficially told that the No 10 jersey will not to be worn during international fixtures,"
More from EssentiallySports on Cricket