Sacramento Kings 1.0 – A Successful Failure?
Published 07/08/2017, 5:28 PM EDT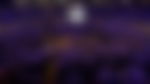 ---
---
It seems like the Sacramento Kings finally got their organisation straight for the millionth time. In the past, Kings were always able to get their hands on superstar calibre players: DeMarcus Cousins and Isaiah Thomas. Unfortunately, it never worked out. There were issues with the head coach, a questionable front office, trading away Boogie Cousins et cetera. All the Kings' woes might go away this upcoming season.
ADVERTISEMENT
Article continues below this ad
For the first time in over a decade, the Kings roster is showing positive signs and it's not by virtue of a star player. It's due to some dexterity shown by the Kings front office. Kings were one of the biggest winners in the draft. Their 5th pick De'Aaron Fox is already showing his potential as a scorer. He dropped in 18 points in his first summer league game. If Kings can do a good enough job of not throwing him away, they have their PG for the next few years.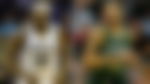 Kings front office is putting in some real work this off-season. As bad as trading away Cousins was, the trade is the reason Kings now have a ton of cap space. Kings signed two battle tested veterans in Zach Randolph and George Hill. Both Hill and Randolph will provide some much needed locker room motivation and veteran leadership to the young core of Fox, Hield, Jackson and Giles. The Kings also did a good job of not overpaying. Kings signed Randolph for 2 years, $24 million and Hill for 3 years, $57 million.
ADVERTISEMENT
Article continues below this ad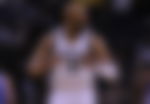 They also signed 
Vince Carter
 to a 1 year, $8 million deal. Apart from veteran leadership, Carter will substantially improve Kings' PR and ticket sales. Nicknamed Half-Man Half-Amazing, Carter is the oldest active player in the NBA at 40 years old. It's very much possible that he chooses to retire in Sacramento. He averaged a decent 8 PPG last season and will be a significant bench player.
So what is all this? Sacramento is not a team that is known for being a good organisation. Maybe all that is in the past. Maybe the Kings front office learned from the mistakes made in the past and that's why we're seeing an entirely new cast assembled in Sac-Town. The unreliable and lousy Sacramento Kings 1.0 is now a thing of the past. Sacramento Kings 2.0 is still under construction but come next season, it's something everybody can count on.