Saina vs Marin – The next big rivalry?
Published 12/17/2015, 12:33 PM EST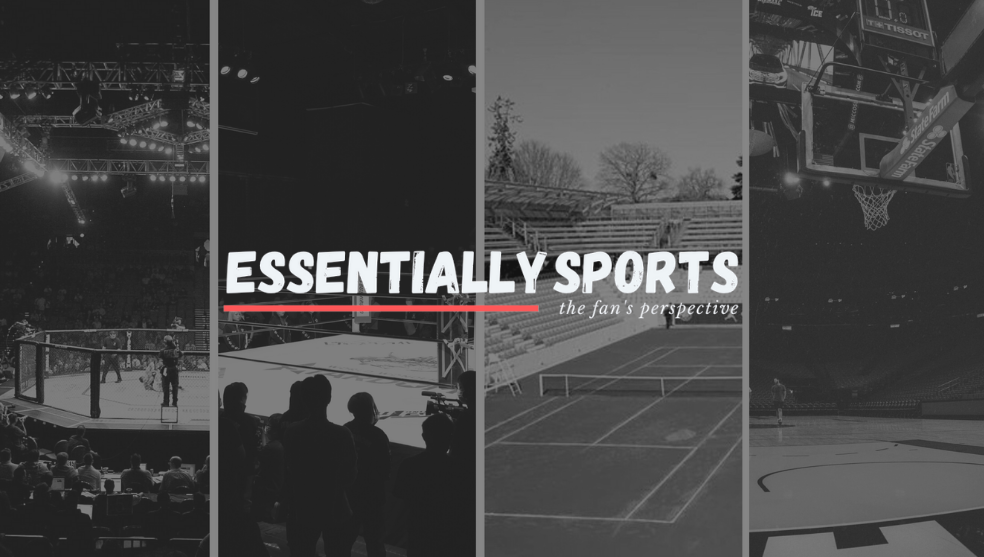 ---
---
Lin Dan vs Lee Chong Wei. Federer vs Nadal. Barcelona vs Real Madrid. India vs Pakistan. Lakers vs Celtics. Messi vs Ronaldo. Rivalries have always dominated sport, irrespective of era or circumstances. When there are two big names, two Titans during the same period, a rivalry is brewed quickly between them. Most of these are fan made. But not without reason. These players or teams might have met consistently over their careers, playing hard to win, pushing the other to perform to their best or even better. Time stops when they clash and the whole world awaits. Rivalries are sports' staple diet.
ADVERTISEMENT
Article continues below this ad
As transition happens in a sport, new match-ups are born. While Lin Dan and Lee Chong Wei enter the twilight of their careers, badminton is bracing itself to welcome a new set of players, waiting for the next big thing. With this comes new intense competition. Though it is too early to comment, one rivalry set to rule the roost seems to be Saina vs Marin. Lin Dan-Lee Chong Wei has undoubtedly been badminton's biggest face-off so far and to put these ladies in the same bracket already would be a crime. Yet as most pundits would agree, the Indian and Spaniard promise to give us the next big rivalry. In a span of two years they have met six times, four of them being finals. That is something.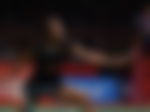 ADVERTISEMENT
Article continues below this ad
Occupying the World No.1 & 2 spots for some time now, Saina and Carolina have re-defined the women's singles game-play in badminton. Dominated by the Chinese for so long, these stars have breathed fresh life into it, bringing a new style of fast-paced attack. Aggression and athleticism not seen before has pushed the rest of the field to try and catch-up with them, making it pretty interesting to watch. Contrasts though as every rivalry demands, are dominant in this Saina vs Marin match-up.
ADVERTISEMENT
Article continues below this ad
Carolina Marin is a self-confessed Rafael Nadal fan. She idolizes the Spaniard and their style is not very different. Left-handed Marin is a fighter, digging deep and fighting till the very last point. She is aggressive and expressive on court, to the point where opponents find her screaming annoying. Her fitness levels are unmatched and coupled with grit she is a force to reckon with. The smashes she rains down are incredibly tough to return. At her peak she has a defense and net-play that is second to none. Marin announced herself to the world when she beat favourite Li Xuerui to lift the BWF World Championship in 2014. She then proved that her World title was no fluke when she won the All England title and the World Championship again in 2015, both against Saina. She had a stellar 2015, winning four other titles-all of them Super Series and claiming the No.1 spot. If she continues in the same vein, she would be the favourite for the Gold in Rio'16, to the delight of Spain and Europe's badminton fans.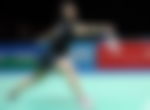 Saina Nehwal meanwhile, roots for Roger Federer. The right-handed Hyderabadi is a calculative player, waiting patiently to find the chink in her opponent's armour. She has an attack every opponent fears and the cross-court shots that she has added to her repertoire make her impossible to play against. Her over-head shots even if not graceful like her idol are very effective. A subdued player in her early years, she has now turned into more aggressive keeping up with the demands of the game. With agile players like Nozomi Okuhara, Tai Tzu Ying rising up the ranks along with Marin, Saina will have to improve her footwork and fitness. This she compensates though through her mental prowess and sheer determination. The Indian realizes the importance of hard-work and sacrifice. This was evident when she made the hard decision of switching coaches, drawing criticism from the emotional Indian fan. Tons of her experience on her side, Saina made history when she won the bronze at the 2012 Olympics. She had a very good 2015 season, winning two titles and finishing a career best second at the All England and the World Championships before fitness concerns plagued her. She was also No.1 briefly on few occasions, before Marin overtook her in the rankings.
ADVERTISEMENT
Article continues below this ad
From the numbers, one would think that Saina has the upper-hand in their match-up. The 4-2 head to head certainly suggests so, but as always in badminton that isn't the whole story. They fight for every inch, every point and their battles have been epic. Attack, defense, deception, commitment and guile are all on display when these two warriors take the court. On the two biggest occasions these ladies have met- the All England and World Championship final- Carolina Marin has come up trumps. The cliché of "Brings out the best in me" is true when they meet. Saina has come out all guns blazing every time she has faced the southpaw from Huelva, unlike against other opponents where she prefers to wait and read their game. Marin is compelled to push her limits against the 25 year old, placing the shuttle with precision and pace. As visible in the Dubai Super Series Finals match-up, victories over the other mean a lot to the both of them. Clearly struggling with fitness issues, Saina Nehwal doggedly fought on securing a 23-21, 9-21, 21-12 over Marin. Both of them have been in big match occasions and have come up the hard way. In all probability, they will be seeded No.1 and 2 at the 2016 Olympics and a mouth-watering clash in the final is expected. With the experience of two Olympics and bronze medal with her, Saina might hold a slight edge. Knowing Carolina Marin though, she should be unfazed. A title match in Rio would undoubtedly mark the beginning of badminton's next big rivalry. Saina vs Marin might just make the world come to a stand-still.