Sainz Suggests a Revised Qualifying Format
Published 10/16/2018, 10:43 AM EDT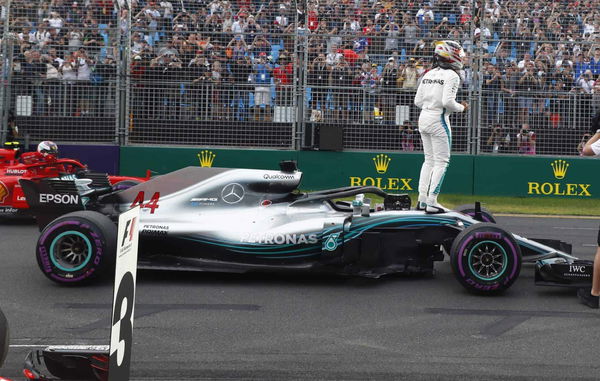 ---
---
Renault's Carlos Sainz Jr. reckons Formula 1 drivers should only be permitted enough sets of tyres to have just one shot at a hot lap in each qualifying session.
ADVERTISEMENT
Article continues below this ad
Formula 1 chiefs are considering whether to add a fourth segment to qualifying in 2019, up from the current three, with four drivers eliminated post Q1, Q2 and Q3, to leave eight in Q4.
Five drivers are currently eliminated after Q1 and Q2, leaving 10 to duke it out in Q3, while there is sufficient session time and tyres to allow drivers two – or more – push laps in each segment.
ADVERTISEMENT
Article continues below this ad
"I would like to see that [a Q4] but only with one set of tyres per session," said Sainz Jr.
"Don't give the drivers a second set of tyres, have to do it one time per session. I think the pressure would be higher.
"Your speciality as a driver is putting a lap together in Q1, straightaway in Q2, and not sandbagging like a lot of drivers are in Q1, and then give it all out in Q2, or give it all out in Q3.
"If you have only once chance you put a lot of beans and concentration into that one lap."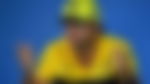 Sebastian Vettel offered a different viewpoint, believing that adding more sessions would not be of benefit.
"Just wondering what we will discuss in ten years' time, whether we will be talking about Q9 and Q10, if that makes sense," he said. "I don't know.
"Probably not but I don't know, maybe we should go less. Without going too deep, my personal opinion is that nowadays I think we need too much entertainment to be happy.
ADVERTISEMENT
Article continues below this ad
"I think it would be nice to settle for something less as well. My preferred qualifying was back in the days when they had one hour and you could do what you want.
"Obviously qualifying for some people will never be as exciting as the race but for other people it's more exciting than the race so it depends on your tastes, but I think it's about getting the perfect lap and I don't think it matters how many qualifying sessions you have.
"Now we have three and the one that most people look out for is the last one, so if you have Q4, Q5, Q6, Q7 what's going to change?"
ADVERTISEMENT
Article continues below this ad