Samsung Leaves Fans Confused by Excluding a Key Xbox Feature in Its New Gaming TV
Published 01/03/2022, 11:38 AM EST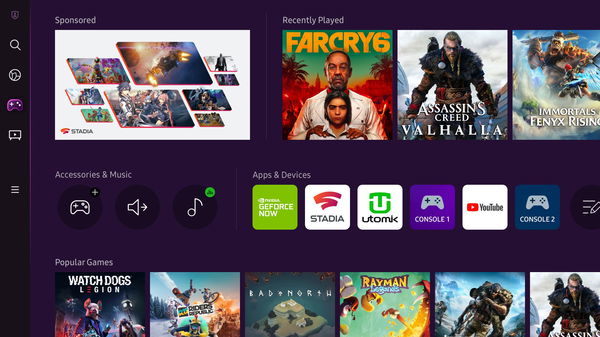 ---
---
Samsung has revealed a new lineup of smart TVs at CES 2022 and its features have stunned the internet. The offerings include radio-wave-powered remote controls and support for NFTs. However, the major highlight of new smart TVs is Samsung Gaming Hub. Interestingly, Samsung will let users play video games from the cloud instead of just their Xbox, PlayStation, or PC.
ADVERTISEMENT
Article continues below this ad
Furthermore, the 2022 smart TVs will offer access to Nvidia's GeForce Now, Google Stadia, and the Utomik cloud gaming service. Unfortunately, there is no announcement for Xbox Cloud Gaming which is making many Xbox fans wonder why.
DIVE DEEPER: John Madden Net Worth 2021: Did EA Make the NFL Icon a Billionaire With the Madden Video Game Franchise?
ADVERTISEMENT
Article continues below this ad
Continue reading to find more about the situation.
Will 2022 Samsung smart TVs have access to Xbox Cloud Gaming?
Xbox Cloud Gaming is Microsoft's cloud gaming service, and it is free to all those with an Xbox Game Pass Ultimate subscription. According to Techadvisor blogs, "It lets you stream a variety of Xbox games and play them anywhere you have an internet connection, freeing you from the need to buy a console or a bulky gaming PC."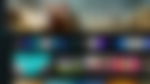 Samsung has already announced that 2022 Tizen TVs will arrive with a built-in with cloud gaming NVIDIA Geforce Now and Stadia. Unfortunately, it didn't reveal anything related to Microsoft's Cloud Gaming. This is quite surprising, as Microsoft and Samsung already partnered on cloud gaming in February 2020.
I wonder why Xbox Cloud Gaming isn't part of Samsung's 2022 TV cloud game hub launch when Samsung and Microsoft were so buddy-buddy throughout the past 2 years 🤔

— Ho Young Won 😷 (@HoYoungWonYT) January 3, 2022
I'm surprised Stadia and GeForce Now are on here, but Xbox Cloud Gaming isn't. Especially since Microsoft and Samsung have a long-standing partnership.https://t.co/yiTdJHVHwc

— Chibueze Anakor (@ChibuezeAnakor) January 3, 2022
Moreover, we already received cloud gaming in a smart fridge and some Samsung Android phones. However, there's still no confirmation if Microsoft's Cloud Gaming will be available on 2022 Tizen TVs.
The Verge blog suggests, "The Xbox app for smart TVs that Phil Spencer told us about in November 2020 hasn't materialized yet. It only got a brief mention last June ahead of — instead of during — the E3 2021 video game expo."
ADVERTISEMENT
Article continues below this ad
Samsung just announced a new Gaming Hub for upcoming 2022 Tizen TVs, with built in "launch partners" cloud gaming NVIDIA Geforce Now and Stadia.

NO mention of Xbox Game Pass cloud support. 💀 pic.twitter.com/qgUUberR6j

— Jez (@JezCorden) January 3, 2022
Players are also wondering if they have to switch to different controllers while switching games between PlayStation and Xbox. Interestingly, Samsung officially confirmed that Xbox and PlayStation controllers will be among those supported for pass through.
ADVERTISEMENT
Article continues below this ad
Watch this story: Toughest Video Game Bosses of all time
What are your thoughts on Samsung 2022 Tizen TVs having access to Xbox Cloud Gaming? Let us know in the comments down below.