"Got it from Serena Williams": Six-time Grand Slam Champion on Balancing Career and Motherhood
Published 11/25/2020, 9:00 AM EST
---
---
Tennis star Sania Mirza has opened up on how the incredible success story of Serena Williams inspired her to carry on playing post motherhood.
ADVERTISEMENT
Article continues below this ad
Mirza, who has six Grand Slam mixed doubles titles to her credit, held up the 39-year-old American as an ideal working mother.
Sania Mirza says learned life's lesson from Serena Williams
ADVERTISEMENT
Article continues below this ad
She said the way Serena aces her dual roles as a supermom and the reigning queen of women's tennis has served as a life's lesson for her.
She said she has drawn strength from the powerful stories of women who broke down stereotypes around motherhood.
In an open letter she shared on Twitter, Mirza said Serena was the single biggest influencer behind her decision not to sacrifice her career on the altar of motherhood.
In the letter, which she addressed to 'Dear Mothers', Mirza said, "It is often said that a woman has to choose between becoming a mother and chasing her dreams."
"Today, I write this letter sharing my journey and also a little bit about the inspiration I got from Serena Williams and her journey," the tennis star said.
She said her post was dedicated to all the working mothers out there.
Sania dedicates comeback to all wonderful and strong mothers
"I dedicate my words to all the wonderful and strong mothers who have dared to dream and each day have strived to maintain a balance between motherhood and their professions," Mirza said.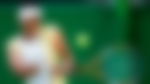 She said the world is still seeped in stereotypes around motherhood and families often find it difficult to come to terms with a daughter's choice of being a professional athlete.
"To a world that stereotypes women as homemakers it often comes as a surprise if one succeeds in fulfilling her dreams and career with sheer grit and determination.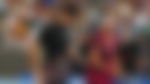 More so, when it is sports, it is not something that comes naturally to families…
…to say that we have a daughter and we want her to become a professional sportsperson," said Mirza, who is married to Pakistani cricketer Shoaib Malik.
Scenario has changed, says Sania
She said she was hopeful perceptions will change as more women break out of the mold and chase their dreams post motherhood.
"The scenario has changed a lot in recent years and there are several mothers who are competing at the highest level in tennis.
I can say so confidently having made a comeback after pregnancy myself!" the tennis star said.
ADVERTISEMENT
Article continues below this ad
She said Serena's documentary on Discovery Plus is a powerful statement on how shackles of motherhood are a myth.
"Having seen Serena, playing in the same era and being around her and watching her gripping documentary 'Being Serena' was like watching her in reality.
It shows so much about her personality, her fighting spirit, her passion and her will to succeed even after achieving so much," Mirza said.
ADVERTISEMENT
Article continues below this ad
Mirza became the first Indian woman to clinch a Wimbledon doubles title in 2015.
Though training to return to action, Mirza hasn't yet set a timeline for her comeback.