Sanjay Bangar Involved in Heated Argument with the BCCI Selectors – Report
Published 09/04/2019, 4:29 AM EDT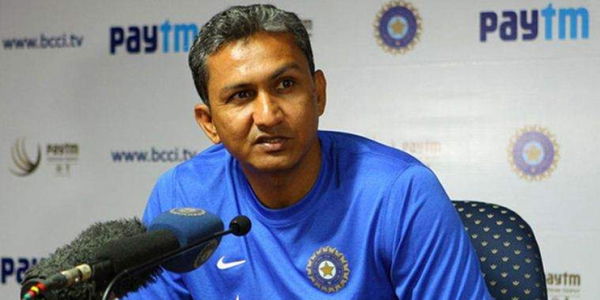 ---
---
The Board Of Control For Cricket In India (BCCI) have recently announced the coaching staff of men's senior team. Ravi Shastri was reappointed alongside Bharat Arun and R Sridhar. However, batting coach Sanjay Bangar has been replaced by Vikram Rathour. Naturally, the decision did not go down well with Bangar and he barged into the selector's room (Devang Gandhi) when the interviews for the coaching staff were going on. He even warned the committee against replacing him and the news has been reported by Times of India.
ADVERTISEMENT
Article continues below this ad
"(When the selection committee was conducting interviews) … He went and knocked on Devang's door late in the evening and gave him and the selection committee an earful. He warned the selectors that the team would rally around him and the decision (to replace him) would fall flat. It wasn't required. It wasn't the team's job to decide on support staff. It was the selectors' call," a source told TOI.
However, the report also claims that the BCCI is not very pleased with Sanjay Bangar and a couple of instances of indiscipline have been reported to COA chief Vinod Rai as well.
ADVERTISEMENT
Article continues below this ad
"But that is not a decision for the selection committee to make. Right now, the board is clearly not happy with his behaviour. Too many instances have been brought to the notice of COA chief Vinod Rai," informed a source. "The fact is that trust became an issue within the team when it came to dealing with Sanjay."
However, there was news that many wanted MS Dhoni in the higher-order in the batting line up but Bangar refuted the suggestions.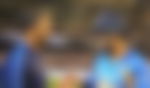 "There was a complete mismatch of ideas. Yet, it's not like anyone complained against him. If answers have to be sought, it is the COA's job. The COA will be looking into this," the sources further shared.
However, he will be questioned by the BCCI for the allegedly misbehaving with Devang Gandhi if Sunil Subramanian, the outgoing administrative manager or head coach Ravi Shastri file an official report on this matter.
"In such a scenario, one needs to go strictly by the rule book. First and foremost, the man who Bangar is alleged to have insulted, the national selector Gandhi, he needs to officially report the matter," a senior BCCI official said.
ADVERTISEMENT
Article continues below this ad
"Outgoing administrative manager Subramanian, in his mandatory report, needs to mention the matter clearly. Last but not the least, head coach Shastri, Bangar's reporting head, also needs to file it in writing that such an incident happened," the official said.
"If all these boxes are not ticked, then there is no question of placing it before the CoA (Committee of Administrators)," he added.
Although everyone said that Bangar has reason to be disappointed, the way he reacted was not good.
ADVERTISEMENT
Article continues below this ad
"Anyone is bound to be disappointed after being sacked. But why did he think that he was guaranteed an extension? Shastri, Arun and Sridhar's performances were good and they were retained. Bangar's performance was rated poor, he was removed. Bangar had no business asking questions to Gandhi even if we factor in that he might not have barged in or shouted at Gandhi," an official said.