Saturday Shocker for Nadal: Five Key Talking Points
Published 09/05/2015, 7:43 AM EDT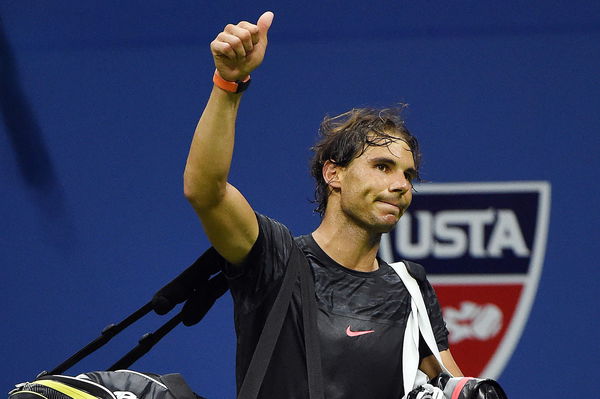 Friday night turned to Saturday morning as Rafael Nadal continued his battle against Fabio Fognini, for the fourth time this year.
ADVERTISEMENT
Article continues below this ad
It was looking like a routine win for Rafa before his Italian opponent broke loose and dispatched scintillating winners to pull off one of the most remarkable comebacks of the year, with a scoreline of 3-6, 4-6, 6-4, 6-3, 6-4- probably the greatest of his own career- and handed Rafa Nadal and his millions of fans, another heartbreak of the year. It was Nadal's earliest and shocking exit from the US Open since 2005.
Here we look at the five key talking points of this high octane encounter.
ADVERTISEMENT
Article continues below this ad
Winners and Errors
Fognini was the one who needed to take his chances to have better odds. The Italian ferociously started hitting the ball, going for the winners and aiming for the lines, also making many errors in the process.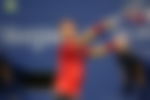 "With Rafa you have to try that." said Fognini.
The unusual Service games
Both of them looked vulnerable on their serves, the first set had a handful of breaks, and the decider too had seven consecutive service breaks.
Nadal was unable to press home his break in the third and fourth set, that cost him dearly in the end. Fognini and Rafa, both looked nervous at their own serves and were rather taking more chances while receiving at the other end.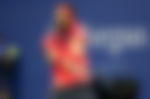 Nadal's serve never really helped him, as he kept on setting the ball short, making it easier for his opponent to bang it down the court. Fognini was better at the net, playing some delicate volleys on crucial points during his sensational win.
First loss after leading 2-0 in a GS
As the match took its final turns, a miserable end looked set for the game's mightiest legend.
Never before had Nadal lost a match, after being two sets to love up, 151-0 (his record in slams after winning the first two). But Fognini with his risky approach, spoiled this picture-perfect record. Also, for the first time since 2005, the Spaniard lost a match after being two sets up, Federer was the last man to beat him after a comeback.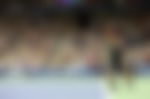 "He's a player with a great talent, with huge shots, and he played amazing shots," explained Rafa.
Fabio Fognini becomes the fourth player, after Roger Federer, Novak Djokovic and Juan Martín del Potro to beat Rafael Nadal thrice in a single season.
The Streak Ends
Rafa Nadal will end the year without a single GS title, a streak that dates back to 2005, when he won his first major at Paris. He failed at his fortress- Roland Garros this year – something that had carried on his streak.
Nadal may also drop down lower in the ranking, if he continues to play the way he has, showing signs of nerves and hitting lose shots frequently. His forehand has deserted him, especially the one down the line.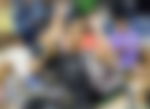 ".. what I am doing worse is playing worse than what I used to do the last couple of years. That's it." said Nadal
What's next for Rafa?
A lot was riding on Nadal's performance this week, maybe a potential QF with Novak was what many people were expecting.
He struggled in his opener a bit, and then a not so easy win in the second, even if he'd have gone through tonight, there was absolutely no chance for him to win the title, he would have gone down to Novak in QFs – that still is easily digestible.
ADVERTISEMENT
Article continues below this ad
He gave hints to play in the Davis Cup and also expressed his eagerness to do well in the remaining season, but let's be honest it looks a bit difficult at the moment. With the likes of Djokovic and Federer dominating the tournament, a title for Rafa looks a long shot. Even Andy Murray and Stanislas Wawrinka  would fancy themselves to win, but not Nadal.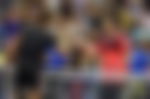 At the moment he needs some points to qualify for the ATP WTF, and if he manages to do that- it'll be as good as it can get.
ADVERTISEMENT
Article continues below this ad
"Accept that was not my year and keep fighting till the end of the season to finish in a positive way for me," said the 14-time GS Champion.
Hope for a better 2016!