Sauber Looking at Ferrari Test Driver as Leclerc Replacement
Published 07/20/2018, 12:47 PM EDT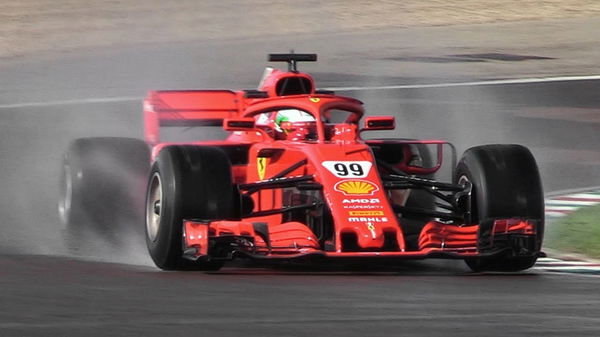 ---
---
It's been several weeks of intense speculation over the driver line-up of Ferrari for next season and what the future holds for young Charles Leclerc. If he does end up moving to the Scuderia, Sauber are looking at Italian driver Antonio Giovinazzi as an option.
ADVERTISEMENT
Article continues below this ad
Giovinazzi has been part of the Ferrari driver academy and has tested in the past for both of the Ferrari customer teams, Sauber and Haas. In fact, he is no stranger to F1, having driven in two races last year for Sauber, filling in for the injured Pascal Wehrlein.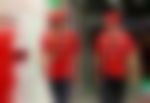 He returned for Friday practice at the Hockenheim this weekend, which allows the team to get a good measure of him. "It's a good feeling that Antonio wants to be involved", said Sauber boss, Frederic Vasseur.
ADVERTISEMENT
Article continues below this ad
"We can be proud. He will be on the list for sure, we will do some FP1 together, it's probably the best way for me to know the guy and understand each other and we did the same last year with Charles."
ADVERTISEMENT
Article continues below this ad
Sauber have turned into a hub of activity and media scrutiny this season after the equipment-defying performances of Charles Leclerc. And Vasseur admitted that it felt good.
"It's a very good feeling to have this sensation that you are attractive", he said. "For us it's important because drivers will stay a key pillar of performance and we need to part of the game."
"Now that the situation is a bit more clear at the top with Mercedes booked, Red Bull I don't know but I think it's done, step-by-step we have a good picture at the top and we will take a decision as soon as possible."
ADVERTISEMENT
Article continues below this ad
The association with Ferrari is advantageous in terms of the superior engine but it comes with its drawbacks too. Sauber will first have to consult Ferrari before deciding on putting their test driver in the car.
"We will discuss with Ferrari. It's not a matter of right but we will discuss together", Vasseur stated.