Schneiderlin happy to take back seat in favour of results
Published 11/12/2015, 5:50 AM EST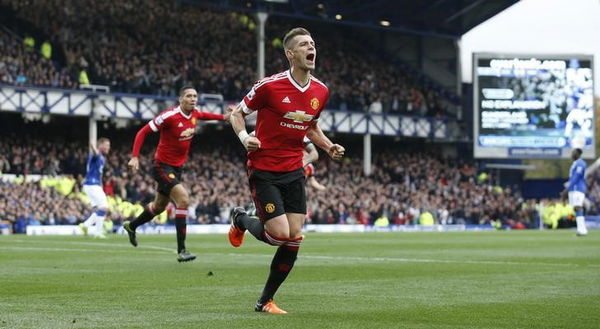 ---
---
REUTERS – Manchester United midfielder Morgan Schneiderlin is not bothered by a lack of media recognition and only concerns himself with helping the club achieve success.
ADVERTISEMENT
Article continues below this ad
The holding midfielder, who joined from Southampton before the start of the season, described himself as someone willing to make sacrifices and let his more attack-minded team mates take centre stage.
Schneiderlin has scored just one goal in 13 appearances for United but is not afraid of doing plenty of the dirty work for the team, breaking-up play, shielding the defence and giving the front line freedom to push forward.
ADVERTISEMENT
Article continues below this ad
"I'm a team player. I don't play to chase praise from anyone. Of course, you have to play as well as you can but I don't play to have good ratings in the paper or anything like that," the 26-year-old told the club's website (www.manutd.com).
"I just play to win games and give my team the best possibilities.
"I think a lot of players are working very, very hard and a lot of players are getting praise around us because they score or they give assists in their position.
"But a lot of players are working hard, making some crucial challenges and doing some good things," he added.
"Yet sometimes, of course, we are bit out of the spotlight, if I can say that. But for me, I don't care about being in the spotlight."
ADVERTISEMENT
Article continues below this ad
The club announced that Antonio Valencia had undergone surgery on his foot after picking up an injury in the Manchester derby on Oct. 25. No timescale has been set for his return.
"Thank God, (I) came out well from the operation. Now (I) think about my recovery," tweeted the 30-year-old, who has made 10 appearances this season.
United are fourth in the table two points adrift of leaders Manchester City and take on Watford on Nov.21 when the league resumes after the international break.
ADVERTISEMENT
Article continues below this ad
(Reporting by Shravanth Vijayakumar in Bengaluru; Editing by John O'Brien)
Trending Stories