Screamers- Best Catches in ODIs
Published 09/02/2015, 11:11 AM EDT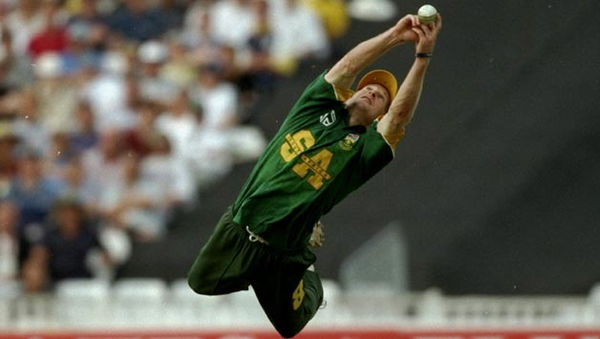 ---
---
'Catches Win Matches' seems like a clichéd line in the gentleman's game but its immense profoundness makes it a beautiful truth. Limited overs made the game quicker, meaning that 'faster' players in the XI became an adaption.
Catches were always important, but became ever so crucial. From Kapil's match winning effort running backwards at Lords to the numerous times Jonty Rhodes was airborne, here we look at some of the best catches in ODIs.
ADVERTISEMENT
Article continues below this ad
10.Shahid Afridi – England Vs Pakistan Lords 2001.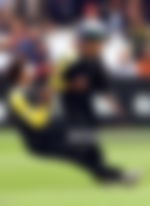 ADVERTISEMENT
Article continues below this ad
Marcus Trescothick was playing an innings of his life while England were chasing a tricky 245 in June of 2001 in the Natwest Series. Saqlain Mushtaq was bowling the final over of the game as he was defending just 6 runs. Trescothick  batting on 137, played an old fashioned slog, Afridi ran in from deep mid wicket, collided with Shoaib Malik, but judged the catch to perfection , to cap off by celebrating it in his trademark style, Pakistan won the thriller by 3 runs.
https://www.youtube.com/watch?v=19ygMMy1gCA
9.Jacques Kallis -Pakistan Vs South Africa Sharjah 2000
The greatest modern all rounder was in business in the Coca Cola cup final against Pakistan at Sharjah in March 2000, Pakistan batting first were going ballistic through Shahid Afridi and Imran Nazir, before Lance Klusener came into the attack in the 22 nd over. Shahid Afridi went for the hoick over long off as there was a mid off in place. He did miscue it, but the events that followed were almost unthinkable. Kallis at mid off started off toward the boundary ran for almost 50 meters before diving full length backwards and pulling off a screamer. Afridi had to depart, It was indeed a catch for all cricket fans to savour.
https://www.youtube.com/watch?v=NRch3qftv7Q
8. Sachin Tendulkar – Pakistan Vs India March 2004
India squared against arch rivals Pakistan at Lahore in a bid to claim its first ever ODI series victory on Pakistani soil, and they were in a great position defending 294 runs, as their neighbors were tottering at 58/4. Pakistani Skipper Inzamam ul Haq was getting into his stride, no total is big enough for the burly batting great.
But a moment of brilliance from Sachin Tendulkar, paved the way a historic series win for India. Inzy had pretty much timed a Murali Karthik delivery perfectly over long on, but a 'short' Tendulkar judged, and plucked the ball out of thin air, millimeters off the rope, India had just claimed a huge wicket leaving Pakistan at 87/5. India eventually won the game by 40 runs.
7. Brendon Mccullum -New Zealand Vs Sri Lanka Cardiff June 2013
The Kiwis weren't a fancied side in ICC champions trophy of 2013 in England, but were just beginning to play fearless cricket reliably led by Brendon MCcullum. New Zealand took on a strong Sri Lankan side at Cardiff in a Group A encounter and Mills ran in to bowl the first delivery. It was a beauty leaving the batsman Kusal Perera, who poked at it hard through the 4th slip region. The next frame was a diving Brendon Mccullum who plucked a scintillating catch to set the tone not only for that match but for a period of New Zealand cricketing dominance which took to them to the brink of the world cup in 2015.
https://www.youtube.com/watch?v=-iBxQrbq8lU
6. Matthew Sinclair- Australia Vs New Zealand Melbourne 2004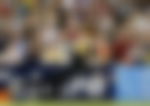 The Reigning world champions led by the mercurial ponting were taking on a resilient New Zealand outfit at the docklands in Melbourne, the Australian Summer of 2004. It was the first ODI of the series, and the Aussies were batting first and were coasting along at 64/0 in the 9th over, when Jacob Oram bowled a pretty ordinary delivery to which Matthew Hayden pulled it to deep Midwicket (very square) nonchalantly. Matthew Sinclair was in business, he took off from almost 40 meters away and dived, a stunning one handed phenomenon followed, and the crowd rose to its feet in ovation, Sinclair had indeed pulled off a stunner. New Zealand actually went on beat the champs winning the game by 4 wickets.
5. Kapil Dev- India Vs West Indies Lords 1983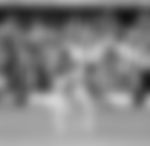 This catch is perhaps the most famous in the annals of Indian Cricketing history. Kapil's devils made history at the Lords in 1983, not before the skipper pulled off a miracle catch running backwards to dismiss Sir Vivian Richards. Sir Viv was well set on 33 when he miscued a pull of Madan Lal. The Indian Skipper who was at short mid wicket had to run all the way towards the boundary, but did so in spectacular fashion leaving the West Indies reeling at 57/3, the rest is history.
4. Dwayne Leverock -India Vs Bermuda Port Of Spain March 2007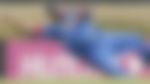 The 2007 world cup saw Bermuda play for their first and the last time in a world event, drawn alongside India, the two sides met at Port Of Spain in Trinidad, a must win encounter for India after their shock loss to Bangladesh. India batted first on a flat track, but the Bermuda drew first blood in spectacular fashion. Seamer Malachi Jones came in to bowl the second over and found a thick edge of Robin Uthappa's bat. The slip fielder Dwayne Leverock dived almost to a second slip position to pull off a blinder. The big man then celebrated his stunner too taking off instantly. India however thrashed their North American opponents by 257 runs in the game.
3. Yuvraj Singh – India Vs South Africa Colombo 2002
The 2002 Champions trophy marked the beginning of an iconic 'Dada' era. Skipper Ganguly trusted his youngsters to the core, and one such magnificent product was Yuvraj singh. Chasing 262, the proteas needed impetus and Smith was exactly looking for it. Smith was all over over a wide Zaheer Khan delivery, but saw a spectacle in his dismay, a leaping Yuvraj Singh( almost a meter in the air) snared up an iconic catch. It was 14/1. Jonty Rhodes walked in next and along with Gibbs took South Africa to the brink, 198/1, when the game changer was back in action again, Jonty miscued a sweep of Harbhajan, and then Yuvi valiantly dived, a took a 'superman' catch indeed. South Africa went sent on the back foot. The proteas eventually choked and lost the game by 10 runs, but these twin catches by Yuvraj were of high quality.
https://www.youtube.com/watch?v=SQb1msVipBs
3.Paul Collingwood- England Vs Australia Bristol 2005
A rejuvenated English side after their Ashes heroics met the champion Aussie side at Bristol in the Natwest Series. Steve Harmison was the man of the moment as he sent back Adam Gilchrist and the pair of Ricky Ponting and Damien Martyn for golden ducks to leave the Aussies at 57/3. Then came the 16th over of the game, Matthew Hayden fiercely cut a wide Harmison delivery, but stood aghast as Collingwood leapt unbelievably at point pulling off a catch for the English cricket history to savour. England went on to win the game by 3 wickets.
ADVERTISEMENT
Article continues below this ad
1. Jonty Rhodes- South Africa Vs India Durban 1997
ADVERTISEMENT
Article continues below this ad
Jonty Rhodes pulled off catches from the thin air many a time in his career, but it was one special occasion where he himself confessed in an interview as his best. When the world's best fielder called it the 'catch' of his career, then it might just be the best. India met South Africa at Durban in February 1997 and Tendulkar led the side. He also opened the batting, and made stroke play look easy out in the middle, before the introduction of Lance Klusener. The burly all rounder bowled a wide delivery, and the little master unleashed a powerful cut. Jonty at point lept, parallel to the ground taking the catch one handed and making it look phenomenally easy, the world's best fielder had just sent back the world's best.