Scuderia Ferrari Draw Ire from Italian Media Again
Published 04/30/2019, 7:47 AM EDT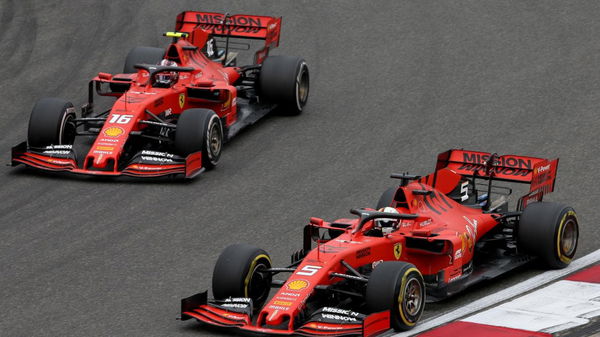 Scuderia Ferrari are not doing themselves any favours this season with their dismal performances. The Italian media are not too keen on forgiving them either or cutting them some slack.
ADVERTISEMENT
Article continues below this ad
Ferrari's performance at the Azerbaijan Grand Prix added more arsenal for the Italian press. This is because, Mercedes romped to a fourth consecutive 1-2 while Ferrari were nowhere to be seen.
Ahead of the Azerbaijan GP weekend, Ferrari were confident of using their pace to win. However, they only succeeded in bottling it and Mercedes were there to pick up the pieces. It all started off when Charles Leclerc was staring at a surefire pole but ended up staring at a wall instead.
ADVERTISEMENT
Article continues below this ad
Meanwhile, Mercedes outfoxed Ferrari and Sebastian Vettel into running without a tow in qualifying. Without Charles LeClerc, Vettel was exposed and vulnerable while the Mercedes pair had each other
Ferrari then elected to play it safe inspite of struggling on the soft tyres. As a result, Vettel and Leclerc could only manage third and fifth respectively. Charles LeClerc was also left out on his own without having pitted in a long time. So, he was helpless when both Mercedes made short work of him as well as teammate Vettel and Red Bull's Max Verstappen.
Inspite of Vettel's second podium in two races, it did little to appease the masses baying for blood. La Gazzetta dello Sport said: "This was a Sebastian Vettel that was not as explosive. His podium was a small consolation."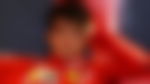 According to another publication, La Repubblica, "Vettel has become a champion of regularity for better or for worse: in the sense that nothing has risked and he has taken the points, perhaps even thinking about last year's lesson, with thoughts of the type 'better to take points than to end up retired'. Now Formula 1 arrives in Europe, and we start in Spain: but the question is whether the world title fight is not already closed."
ADVERTISEMENT
Article continues below this ad
Leclerc made his soft tyres last for quite a while, too long for anyone's liking to be frank. He finally dived in with 16 laps to go, and it predictably backfired, So Plan B was enacted, pitting him again to take an extra point for the fastest lap.
Tuttosport praised the Monegasque driver: "Leclerc fought like a lion to use his tires to the last before the pit stop."
However, Corriere della Sera issued a more scathing report: "The overwhelming power of the Silver Arrows sharpens the regret for the premises of a promising machine.
ADVERTISEMENT
Article continues below this ad
"Ferrari is not far away, Leclerc is there but the team needs more than a few laps fast from Sebastian. A record, a continuous, deafening party, unbearable for those who think, speak and live as a Ferrari driver."