Scump Explains Changes He Wants to See in New Call of Duty
Published 08/26/2020, 11:24 AM EDT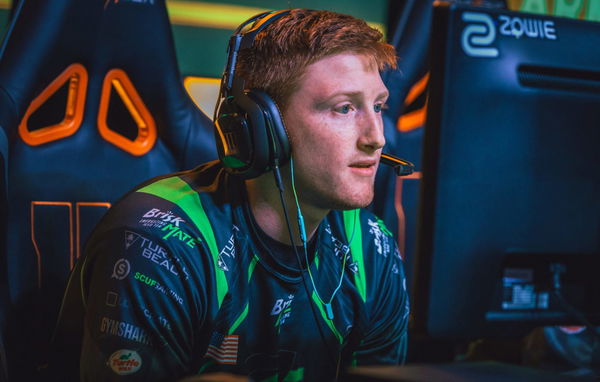 ---
---
It won't be long before the new Call of Duty drops. Black Ops Cold War is highly anticipated, but it could have the same system as Modern Warfare. This is something most would want to skip on and like many of us, Scump too has a wishlist he'd like to see when new titles drop.
ADVERTISEMENT
Article continues below this ad
Scump on the changes he wants in Call of Duty: Black Ops Cold War
ADVERTISEMENT
Article continues below this ad
Scump was interviewed by Teepee as part of the Call of Duty Barracks, and he revealed what he wanted to see in the new title by the host. His major request is something many pros have voiced out in the past; 4v4 instead of the current 5v5.
"I want 4v4 Call of Duty. We need good maps obviously, no squad spawns, please. Predictable spawns. No headshot multiplier, please. Sometimes we die very fast, sometimes we super zapped."
This has been one of the most heated debates as of late. 5v5 isn't entirely bad, but pros believe that this makes the game team-oriented. With 4v4, there is a perfect balance and a single-player might just carry the game on his shoulders. Scump highlighted the point yet again.
"You need to keep track of a lot of stuff. 5v5 is more like team-oriented. 4v4 is where teamwork and skill meet like the perfect median. You can have really good teamwork, but like one person can take over.
ADVERTISEMENT
Article continues below this ad
They've experimented with a lot of things, but I always believe it will go back to the 4v4. Boots on the ground, no advance movements," Scump said.
The Chicago Huntsmen player does like certain aspects of the game, but mentioned he hates the advanced moments the game offers.
"I like the mechanics of this game though. I don't like the advance movements, the slide canceling, which I don't think was intended to be in this game. But pro players are gonna break mechanics"
ADVERTISEMENT
Article continues below this ad
Scump wants changes that every player would like to see. Good maps, guns, spawns and some game modes that will keep the game alive.
There have been countless leaks on Black Ops Cold War, but we can surely hope it has more in store for us. Bringing back 4v4 might not happen right at the moment, given there is no information on it. Nonetheless, with so many demanding the change, Activision and Treyarch might work something out.
Trending Stories