Season-ending injury left me devastated – Gomez
Published 11/12/2015, 5:24 AM EST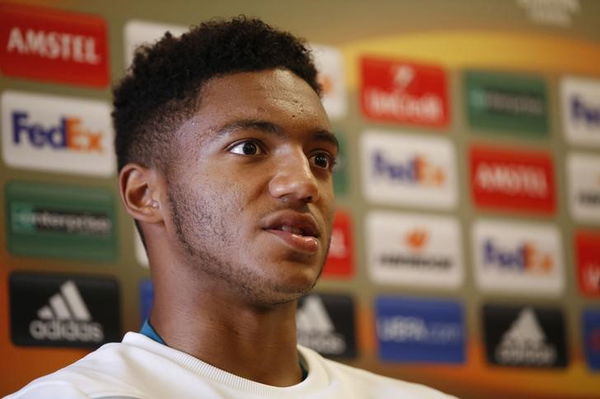 REUTERS – Joe Gomez's season-ending anterior cruciate ligament injury, sustained while playing for England under-21s last month, has left the Liverpool defender "absolutely devastated" after the teenager made a promising start to the campaign.
ADVERTISEMENT
Article continues below this ad
The 18-year-old, who joined from Charlton Athletic, made an instant impact at the club and began the season as their first-choice left back, putting in some assured displays despite the club's mixed results.
"I was absolutely devastated. I was hoping I'd be back available before too long," Gomez told the Liverpool Echo (www.liverpoolecho.co.uk).
ADVERTISEMENT
Article continues below this ad
"The physio Chris (Morgan) and the doctor (Andy Massey) didn't say anything before the scan but my knee had swollen up and I think they knew straightaway.
"When they got the results, I could tell by the doctor's face that it wasn't good news. To be told it was my cruciate was tough to take," he added.
Gomez was joined on the treatment table by striker Danny Ings, whose suffered a similar season-ending knee ligament injury in training last month, and the pair have embarked on their gruelling rehabilitation programmes together.
Gomez has thanked the 23-year-old Ings for his encouragement during a difficult period.
ADVERTISEMENT
Article continues below this ad
"Having Danny there for support has really helped to keep me going. I was gutted for him when I found out he had also done his ACL. He was flying — scoring goals for Liverpool and getting his chance with England," Gomez said.
"It's been a reminder for both of us that everyone gets setbacks in football, it's not all plain sailing.
"We've been there for each other, spurring each other on. It's been a big bonus having Danny for company. We've literally been side by side in everything. It's going to be a long road but we're staying positive," he added.
ADVERTISEMENT
Article continues below this ad
Liverpool are 10th in the table seven points adrift of fourth placed Manchester United and take on table-toppers Manchester City on Nov. 21 when the league resumes after the international break.
(Reporting by Shravanth Vijayakumar in Bengaluru; Editing by John O'Brien)