Sebastian Vettel Admits Life Won't be Easy with Charles Leclerc in 2020
Published 12/15/2019, 10:13 AM EST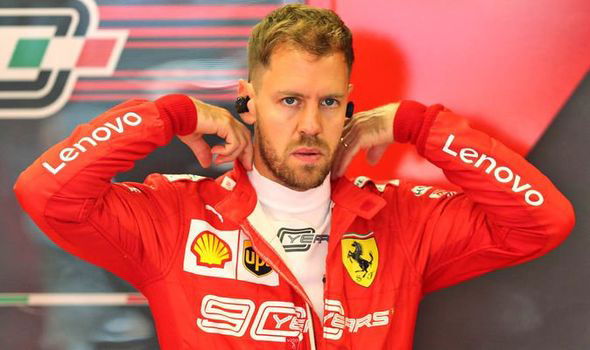 ---
---
Sebastian Vettel has admitted that he'll face a difficult challenge with Charles Leclerc in 2020. The former quadruple World champion was Lewis Hamilton's main title contender over the last couple of seasons. During the 2019 season he faltered, finishing 5th in the championship. His 240 points was 24 points behind teammate Leclerc.
ADVERTISEMENT
Article continues below this ad
With 53 wins and four world championships, Sebastian Vettel has achieved a lot in Formula One. Unfortunately it's been 6 years since he last won a championship. Vettel was outperformed by a teammate for the 2nd time in his career. The last time he lost to a team mate in the championship standings was in 2014, to Daniel Riccardo. It was his last season with Red Bull Racing.
Vettel started the season as Ferrari's number one driver. A status he has enjoyed since 2015. He had even led several rounds of the 2017 and 2018 seasons. Yet he wasn't able to convert those leads into a championship. Vettel has made multiple errors. During the 2018 German Grand Prix, he locked up his brakes which put him out of the race. It was a race he could have easily won. During the 2018 Italian Grand Prix, he had a first lap collision with Lewis Hamilton. That dropped him down the pack and he had to fight for a 4th place finish instead of a podium.
ADVERTISEMENT
Article continues below this ad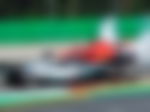 During the 2019 Italian Grand Prix, he spun out on lap 6. His dangerous attempt to re-join the race cost him a 10-second stop-go penalty and he had to replace his front wing. In the 2019 Brazilian Grand Prix he and Leclerc came together, putting both drivers out of the race.
ADVERTISEMENT
Article continues below this ad
Charles Leclerc on the other side, started to push for equal status from the start of the season. By the mid-point of the season, the Monegasque was performing more admirably than his experienced team mate. Over the course of the season, Leclerc proved he was the better qualifying performer. He out qualified Sebastian Vettel 12-9. With 7 pole positions, he won the pole-sitter trophy. It was the first time a Non-Mercedes driver has won the trophy since it's introduction.
Leclerc would end up winning 2 races to Vettel's sole win at Singapore. He also ended up on the podium 10 times to Vettel's 9. Showing outright pace, Leclerc set four fastest laps. Sebastian managed to do so only twice. The pair have also had disagreements and a breakdown in their relationship. This was evident during their collision at the Brazilian Grand Prix. Additionally, during the Russian Grand Prix, Leclerc accused Vettel of violating a pre-planned agreement with regards to the tow and swapping places during the race.
Given his overall performance, it would not come to anyone's surprise if Ferrari designate Charles as their number one driver. He represents a younger driver who can compete for the next decade for the team.
ADVERTISEMENT
Article continues below this ad
Speculation also exists about Sebastian Vettel. He's been linked with retirement since 2019, with people speculating 2020 might be his last season. However, it seems Sebastian Vettel is still wanting to fight for his future. He has admitted that he made his fair share of mistakes, and that cost him a much higher standing in the championship. However, while acknowledging he faces a difficult battle against Charles Leclerc, he believes in his ability.
It's a good sign, for Sebastian Vettel that he's willing to fight it out. He will have the 2020 season to prove he still has what it takes to be a top competitor in Formula One, and secure a drive for 2021 onward, after his current contract expires.