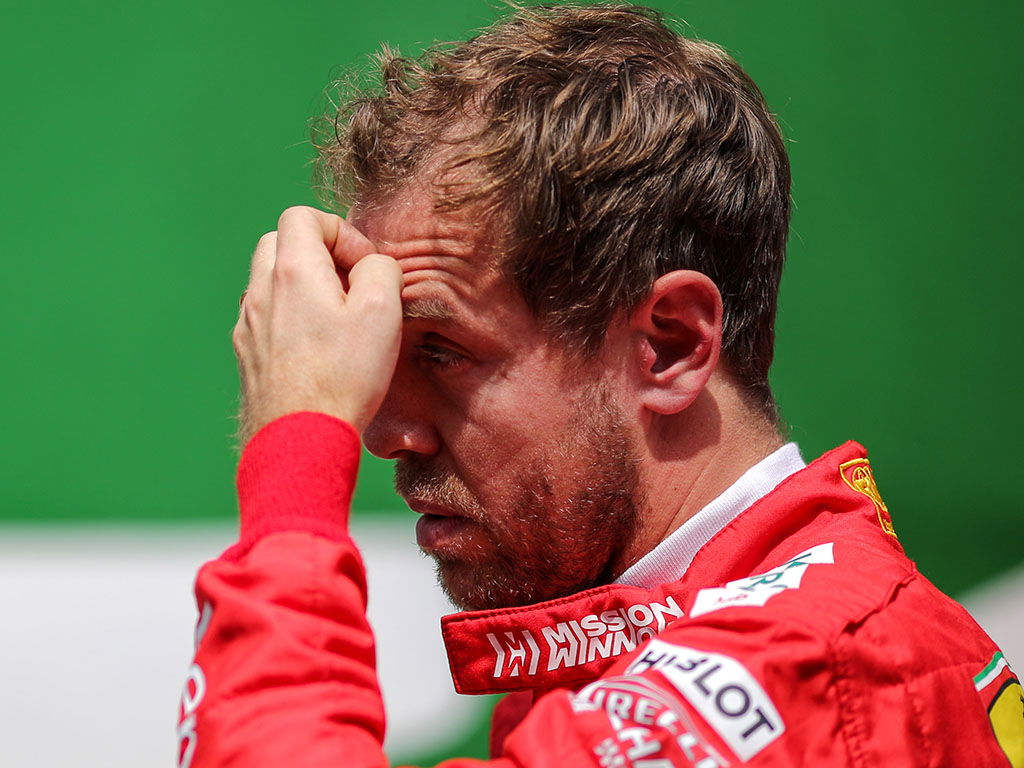 On day 2 of pre-season testing, Kimi Raikkonen brought out the first red flag of the 2020 season. 24 hours later, the red flags came out again, this time for Sebastian Vettel. The problem surfaced when the 4-time world champion got on the back straight at the Circuit de Catalunya.
As he exited turn 9, the SF1000 emitted a funny sound, followed by the car's speed drastically reducing. In the end, the helpless Vettel could only trundle as far as the exit of turn 12 before stopping for good.
🚩 RED FLAG 🚩

Sebastian Vettel is out of his Ferrari SF1000 after it comes to a halt in Barcelona #F1 #F1Testing pic.twitter.com/3BcTidphpf

— Formula 1 (@F1) February 21, 2020
Ferrari later confirmed on Twitter that the cause of Vettel's stoppage was an engine problem. Sadly, that was all they could gather at the track, so the busted engine will head back to Maranello for an investigation. Meanwhile, Vettel will be sent back out with a brand new engine to continue the SF1000 programme.
Without a doubt, the stoppage would have thrown a spanner in the works for Ferrari. Hopefully for their sake, the factory gets to the bottom of the issue, while the new engine survives the day.
What can Sebastian Vettel and Ferrari do now?
Clearly, Sebastian Vettel found the car's limit when it ground to a halt at Turn 12. Now, the onus is on Ferrari to ensure that the car remains reliable, and this engine issue puts a damper to their plans.
On the other hand, it is probably better that Ferrari and Vettel find and explore the limits in testing, than let it happen in the race. Regardless, the show must go on and Ferrari's testing program must continue. The day is still long and there will obviously be a lot of data to collect once the red flags disappear.
Unfortunately, it didn't last long, as Nicholas Latifi's Williams lost some drive and ground to a halt. This was enough to stop the session yet again.