Sebastian Vettel and Charles LeClerc Disqualified for Illegal Parts
Published 04/01/2019, 1:49 PM EDT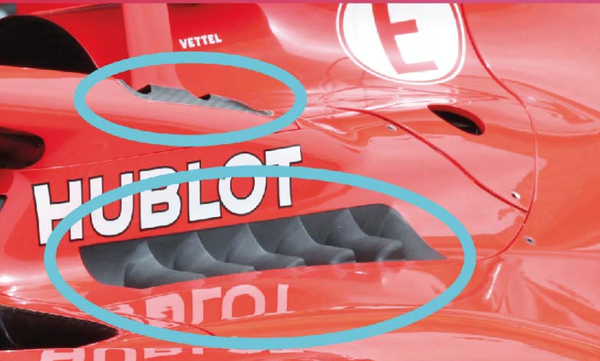 ---
---
The Scuderia Ferrari team had a terrible day in the office as they threw away a surefire win and possible 1-2. Now, things may be looking far worse for the Maranello squad as their drivers, Sebastian Vettel and Charles LeClerc have been disqualified. The Mercedes team had allegedly approached the FIA regarding Ferrari's cooling vents situated above the sidepods.
ADVERTISEMENT
Article continues below this ad
Ferrari ran the vents in Australia and now in Bahrain, they have modified it. Instead of seven smaller vents like in Australia, the SF90 sports six larger vents. Mercedes alleged that it gave Ferrari an unfair aerodynamic advantage.
"Some weeks ago, Ferrari went to the technical director with an appendix for the sidepods and an idea for larger vents on the car," explained team boss, Mattia Binotto. "It contended that its main function was to decrease the temperature of the engine to counter with the heat in Bahrain."
ADVERTISEMENT
Article continues below this ad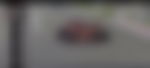 Before submitting a formal complaint, Toto Wolff contacted Binotto to let him know that in the event that one of his cars ran the vents during the race, he will submit a protest.
ADVERTISEMENT
Article continues below this ad
The stewards initially declined the protest but Mercedes insisted vehemently. Left with their arms twisted behind their backs, the FIA conducted an investigation. Then, surprisingly, the stewards found that Mercedes' suspicions were not baseless.
As a result, Charles LeClerc's brilliant and brave drive to the podium was all for naught. An excellent drive inspite of his car issues, went to waste. Sebastian Vettel's own recovery drive after spinning, also went to waste. The German had just been overtaken by Lewis Hamilton and was attempting to get the place back.
ADVERTISEMENT
Article continues below this ad
Then, as Sebastian Vettel struggled to recover, one of the Racing Point cars, took advantage and tried to unlap itself. Sadly, the two collided, breaking Vettel's front wing and left it dangling by a thread. Finally, as he limped back to the pits, the wing gave way in a huge shower of sparks, right in front of a startled George Russell.
Interestingly, according to latest reports, this story has turned out to be an April Fool's joke. And you just got pranked. The whole story was fake and just a small attempt from us to lighten up your mood.