Sebastian Vettel Claims that he 'Helped' Lewis Hamilton in Spain
Published 05/13/2019, 3:45 AM EDT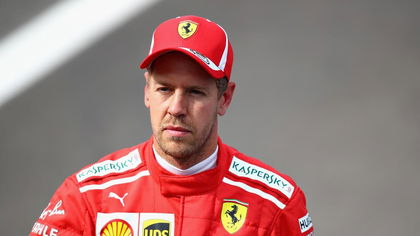 ---
---
Ferrari driver Sebastian Vettel made a strange claim that he 'helped' Lewis Hamilton during the Spanish GP 2019. At the start, 3rd placed Vettel, made a reasonably good start to go 3-wide with Hamilton and Valtteri Bottas at the Barcelona-Catalunya Circuit.
ADVERTISEMENT
Article continues below this ad
However, Sebastian Vettel had way too much momentum into the first corner and lost out. But according to the German, it was enough of a distraction to 'help Lewis Hamilton' get ahead.
Bottas, to his credit, did his level best to avoid a collision and fend off the surprise attack. In the meantime, Sebastian Vettel came away with a massive flatspot which affected him until his first pitstop.
ADVERTISEMENT
Article continues below this ad
Speaking to Autosport after the Spanish Grand Prix 2019, Sebastian Vettel confessed, "I wanted to brake latest – which I think I did,".
"Obviously Valtteri was also quite late and I could not really get in, and I couldn't see him so I knew he was there.
"I saw that he was also braking quite late and if I just turned in, which I think I could have managed, then he would have had nowhere to go and I would go the other way. It didn't work.
"In the end, obviously I did Lewis a favour because I distracted Valtteri.
"It was clear that I couldn't win the race at the first corner but I saw there was something to try.
"I tried and it didn't work, but I was hoping I could maybe mix things up a little bit for my sake and your sake!"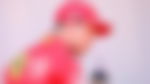 An unfortunate side-effect of flatspotting his tie, was having to deal with vibrations until the team brought him into the pits. However, he was soon caught by teammate Charles LeClerc before he could pit.
That was when the team ordered the 4-time world champion to move over for his teammate. Afterwards, during the pitstop phase, they were swapped back again with Sebastian Vettel on medium tires and Charles LeClerc on hard.
ADVERTISEMENT
Article continues below this ad
"Obviously my race was a bit compromised the first stint," Vettel said. "We didn't have many laps where I could go the pace of the car.
"I think we would have been strong in the first stint with the soft tyre. Charles had a good stint but on my side I had a flatspot to manage, so lost quite a lot.
"But certainly once I was in free air I felt quite good and the pace was quite strong, also in comparison with Max [Verstappen]."
ADVERTISEMENT
Article continues below this ad