Sebastian Vettel Clouts the Barriers in Topsy-Turvy Session
Published 02/27/2019, 11:58 AM EST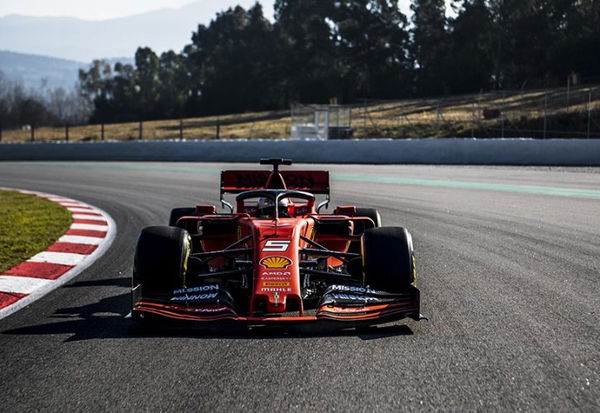 ---
---
The Scuderia Ferrari team had a great run during the opening preseason test. However, the second test was a different story for the Maranello squad. As it turned out, a mechanical issue ended with Sebastian Vettel biting the dust. So while Ferrari established their dominance early on, today's incident proved that they are not invincible.
ADVERTISEMENT
Article continues below this ad
In other news, McLaren surprised many when Carlos Sainz topped the time sheets with a 1:17.144. The 4-time world champion got off to a strong start but seemingly dropped the ball. The SF-90 spun out of control and went off the track, hitting the barriers at Turn Three. The resulting impact brought out the red flags and a visit to the medical centre for Sebastian Vettel.
Vettel's off-track excursion put a damper to Ferrari's plans for the morning session. Fortunately, when Charles Leclerc took over the reins for the afternoon session, there was a sense of normalcy restored.
ADVERTISEMENT
Article continues below this ad
The good news for Vettel was that other than Sainz Jr, no one else was able to get close to his time. It was interesting to note that the Spaniard rocketed to the top of the leaderboard on the C4 tyres.
However, inspite of the highs for the Woking team, they were served a reality check. THis was courtesy a reliability issue for a second straight day. Fortunately, they got to the bottom of it and Sainz was back out onto the track.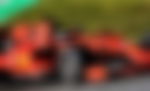 Ferrari's case was not helped by strong runs from title rivals, Red Bull and Mercedes. The Bulls and Silver Arrows managed to rack up the miles in the RB15 and W10 respectively.
Team leader Max Verstappen notched up around 69 laps, inspite of a brief hiccup at the end of the pit lane. Meanwhile, Mercedes' Valtteri Bottas finished the session another five tenths behind the German and the Dutchman.
Mercedes' Tuesday programme was hindered by a pesky oil pressure problem. Luckily for them, lightning did not strike twice and they completed the most laps out of anyone.
Reigning world champion, Lewis Hamilton was delighted with the revised car. In fact, he dubbed it an "improvement from last week". According to some sources, new parts are scheduled to be installed at next month's season-opener in Melbourne.
ADVERTISEMENT
Article continues below this ad
Coming away from the Big 3 teams, Renault tailed Mercedes on the mileage counter. New signing, Daniel Ricciardo opted to divert his attention to the long run plan.
Completing the rest of the pack was Toro Rosso returnee, Daniil Kvyat. The Russian was followed by Alfa Romeo driver Kimi Raikkonen and Racing Point's Sergio Perez.
Williams' Robert Kubica and Haas rookie Pietro Fittipaldi propped up the rear of the field.
ADVERTISEMENT
Article continues below this ad