Sebastian Vettel suggests he and team need to work harder to end Merc domination
Published 04/30/2019, 3:50 AM EDT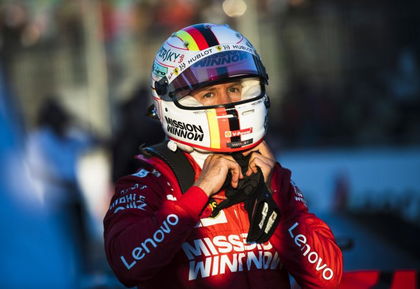 ---
---
Former four-time world champion Sebastian Vettel seems to have an idea as to how he and his team, Ferrari can put an end to the domination of F1 by Mercedes. Something that's quite apparent in the world of Formula 1- one united by a love for speed and racing and divided by the abysmal form that Ferrari are currently displaying- shows that only one team and one alone seems to have got its act together in F1.
ADVERTISEMENT
Article continues below this ad
That team is unfortunately not Ferrari, rather it's rival- Mercedes. To that end, Sebastian Vettel, as always a championship contender seems to be struggling a fair deal. Wondering how?
Well, regardless of how you put it or choose to view it- whether it's Ferrari's weakness or Mercedes' strength- Sebastian Vettel has failed to pick up a win from any of the four Grands Prix held this year.
ADVERTISEMENT
Article continues below this ad
Interestingly, at around this time as of last year, Vettel had bagged two back-to-back wins, one each at the season-opener at Australia and Bahrain's night race. Yet, in 2019, despite fighting back (if at all, a little bit) in the form of collecting two consecutive podiums, as seen at Shanghai (Chinese GP), and Azerbaijan GP, Sebastian Vettel hasn't quite looked threatening.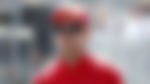 To matters worse, even Charles Leclerc, albeit driving a fast and comfortable machine in the SF-90 has failed to go better than that podium he collected at Bahrain's night race. At Baku, Leclerc's chances of finishing at the front, seemed over when he crashed during Q2 on a tricky corner.  Yet, he made the most of what he could've by garnering an extra point through that fastest lap set at the track that's a little over 6-km in length.
But all said and done, Sebastian Vettel, the experienced hand at Ferrari is keen to stop Lewis' outright domination else the narrative for 2019 too will flow in one direction. And one knows what that'll be.
The German driver simply suggested that if he and his team weren't going to find a way to stop the Toto Wolff-led team then it could soon be yet another lost opportunity. That said, the form that Mercedes have demonstrated, the team gathering its fourth 1-2 finish of the year is dismissive of anything that Ferrari can or is doing.
ADVERTISEMENT
Article continues below this ad
This domination is making things appear boring for Sebastian Vettel, who shared the following:
Boring, isn't it?" shared Vettel after Sunday's Baku race in which the German finished third.
"So boring. It's not just four races. It has been four years, more or less. Work harder, work better. We are pushing as hard as we can," maintained the four-time world champion.
ADVERTISEMENT
Article continues below this ad
"But you need to respect that they are doing phenomenally well and getting their cars most of the time in the right place."