Sebastian Vettel Makes Honest Confession About His Craft This Season
Published 04/29/2019, 12:32 PM EDT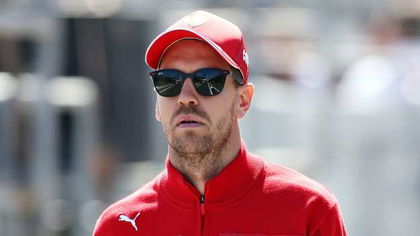 ---
---
Sebastian Vettel bagged another podium at the recently concluded Abu Dhabi Grand Prix. At the 2019 Baku contest, in grabbing a third, Vettel bagged his second overall podium in as many races. This earned his team 15 valuable points, alongside Leclerc's 11, courtesy of that fighting P5 by the Monegasque driver.
ADVERTISEMENT
Article continues below this ad
But all said and done, the fact that neither among Sebastian Vettel or Charles Leclerc was able to win still makes Ferrari cut a low-key figure. Does it not?
That said, Sebastian Vettel, upon the completion of round four of the 2019 season, laid to rest a few questions or concerns that others may have had of the German driver.
ADVERTISEMENT
Article continues below this ad
So what were they and what did the man who last won a world title in 2013 had to say?
"We need stronger pace, simple as that," he told reporters. "We need to be faster.
"I'm convinced we've been, partly this weekend, looking very strong," he continued, "but overall not strong enough."
Making no bones about the fact that Ferrari needed to deliver urgently, Sebastian Vettel didn't appear to be making any lame or random excuses. It wasn't that he excused himself from any share of the blame that was to be given or directed. And to that regard, Vettel shared candidly that he didn't feel that he was driving in any great form.
What stood out, therefore, from Sebastian Vettel's honest one-to-one with the media was the underlining of this sense of vulnerability that has marked Ferrari's rather lackadaisical start to the season.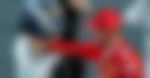 To quote a leading online motorsports journal on Sebastian Vettel, it is worthwhile to note the following:
ADVERTISEMENT
Article continues below this ad
"It seems that for us it's more of a conscious effort to get the car in the right window, whereas maybe for them it seems to click a little bit easier," he said of the Mercedes.
"Especially a place like around here, you need confidence in the car," he said. "I'm not yet there. I can feel that I'm not driving at my best because simply the car does not answer or does not respond the way I like. And then I think it's unnatural.
"I think everybody's been there. I think all drivers know that sort of feeling: when it's not there, then your judgment is normally right, to not go there because you end up losing the car.
ADVERTISEMENT
Article continues below this ad
With 17 races to go and a whirlwind of speculation that's already doing the rounds of both- paddock conversation as well as social media- it remains to be seen what Charles Leclerc and Sebastian Vettel can do to uplift Ferrari who, it seems, could really use a win now.