Sebastian Vettel Reveals How Hamilton Confronted Him Over First Lap Push
Published 10/29/2019, 10:47 AM EDT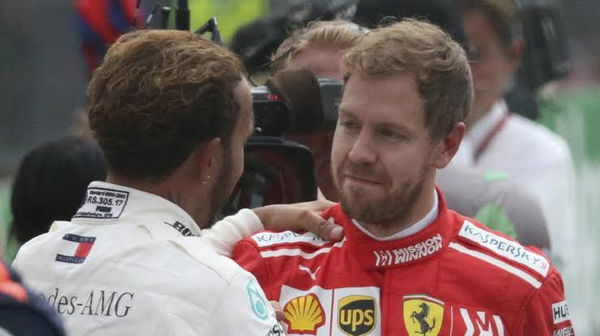 ---
---
Ferrari's Sebastian Vettel was in the thick of action at the Mexican Grand Prix 2019. At the start, there was a bit of carbon fibre-carbon fibre action among the leaders. Vettel justified himself, saying that the mirrors on current F1 cars have a 'blind spot'.
ADVERTISEMENT
Article continues below this ad
So, in other words, drivers are not fully aware of other F1 cars around them. His comments came after close call with eventual race winner Lewis Hamilton.
The Briton had a strong start but had to back out of going alongside Vettel to avoid a "big collision" but the German admitted to not seeing his rival in his blind spot.
ADVERTISEMENT
Article continues below this ad
"I didn't see him. He came after the race as well and asked, but [I had] no intention to push him or anything," said Vettel to Motorsport.com). 
"Obviously, as soon as I saw, I obviously got off and I tried to get in Charles' tow and I checked the mirrors on the right and the mirrors on the left and that's when I saw Lewis and then, you know, I tried to go right but before that point I didn't see him."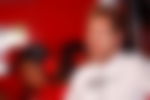 ADVERTISEMENT
Article continues below this ad
"We see quite well in the mirrors but there is still obviously an angle that you can't see."
However, Sebastian Vettel did confess that the "blind spot" just needs to be tolerated and not much can be done about it.
He surmised that there is obviously a lot of action on the first lap and heading into the first corner involves a lot of guesswork. The German driver acknowledged that most of the time everything works, but sometimes it doesn't.
ADVERTISEMENT
Article continues below this ad
He concluded, "I think we all try to do our best. We know we can't win the race in the first corner but we can lose it. I don't think you can do much about it."