Sebastian Vettel Talks About his Love for Football
Published 02/09/2019, 11:57 AM EST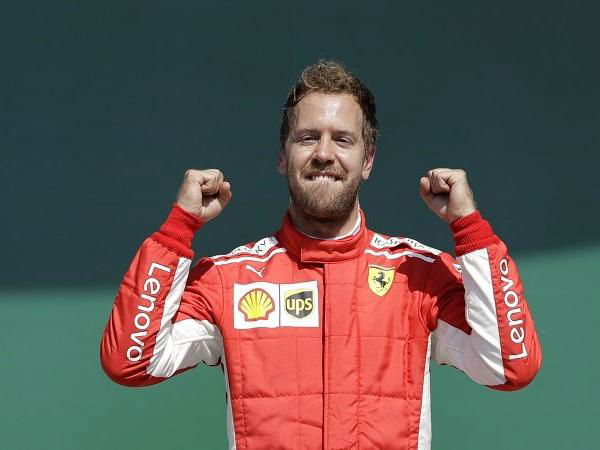 ---
---
German Formula One driver, Sebastian Vettel is a massive fan of football. In fact, he even supports Bundesliga side, Eintracht Frankfurt. Recently, the 4-time World champion was interviewed about his love for the beautiful game.
ADVERTISEMENT
Article continues below this ad
Frankfurt go up against RB Leipzig this weekend in the Bundesliga. So, Vettel was asked about their chances of winning the tie.
Vetel said, "I estimate the chance at 50:50. It is a battle at eye level this year, especially the attacking formation (offensive) of Eintracht gives hope."
ADVERTISEMENT
Article continues below this ad
"Eintracht is having a really good season, especially thanks to Rebic, Haler and Jovic. Of whom should Leipzig be particularly careful?"
"The good thing about this strong trio is that you can not just take care of only one of them, they're all good for special actions."
Also in the Europa League, Frankfurt played very strong and confidently moved into the knockout stages. Do you think it is possible for Eintracht Frankfurt to actually win that trophy?
"It will be difficult, but not impossible, if you look at how the boys have played in the Europa League so far. The biggest challenge is the knockout rounds."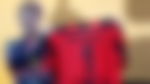 Leipzig has been already eliminated in the Europa League, but they are doing well in the Bundesliga. What do you think of how the 2nd half of the season will be for RB Leipzig..
"I think they will qualify tot an international competition, but I done know if it will be enough for the Champions League. However, the team has quality and substance."
ADVERTISEMENT
Article continues below this ad
How do you evaluate the development of RB Leipzig,
"What has been built in Leipzig so far is great. A great and sustainable concept, a good example for the whole Bunclesliga."
In the paddock do they sometimes play football? Are you a talented footballer?
"Unfortunately, too rarely, sometimes there are charity events where you play football, otherwise I try to play with my friends at home. I'm not lacking in action, just the talent".
ADVERTISEMENT
Article continues below this ad
Seb, during the F1 season, you travel a lot. How do you manage to keep up with the Bundesliga results?
"If it's somehow possible, of course I watch it live, during race weekend mostly on the computer or phone, otherwise I see the results on the live ticker."