"Sebastian Vettel was Like Barrichello at Spa" – Nico Rosberg
Published 09/03/2019, 10:19 AM EDT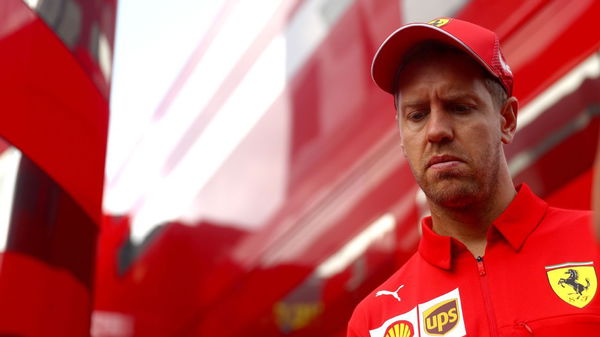 ---
---
Sebastian Vettel was possibly dealt the ultimate insult in Formula One, being dubbed a number 2 drivers. 2016 world champion, Nico Rosberg was of the opinion that Vettel looked like Ferrari's most famous number two driver, Rubens Barrichello, at the Belgian Grand Prix.
ADVERTISEMENT
Article continues below this ad
Even though the Prancing Horses locked out the front row, it was only Charles LeClerc who stepped up to the plate. Meanwhile, Sebastian Vettel struggled and failed to made an undercut work. Then came the moment of one of the biggest ironies of the day, where the German was asked to let LeClerc pass. Although Ferrari were right to do so, since they were on different strategies, it was odd to see the number 1 driver make way for the number 2.
However, Vettel took it very sportingly and adapted to his role of roadblock, long enough for LeClerc to build a significant gap. Admittedly, Hamilton and Bottas made short work of Sebastian Vettel, but he delayed them long enough for the reigning world champion to finish just 0.9s behind Leclerc.
ADVERTISEMENT
Article continues below this ad
This move was a far cry from Mattia Binotto's promise that Vettel would get the benefit of team orders in 50/50 situations. Admittedly, Ferrari did uphold it on several occasions, but this time it was not to be.
Ferrari are notorious for using team orders, and Rubens Barrichello was often on the receiving end during the Michael Schumacher era. Now, Rosberg maintains that Leclerc's supreme form has overturned the hierarchy at the Italian team.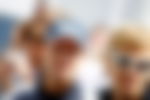 "Poor Vettel, Vettel was like a Barrichello in that race," the 2016 world champion said on his video blog. "Just waving past your teammate and helping him out. Amazing, for a four-time world champion, impressive. Let's see how that plays out for Vettel, but he won't be very happy with that, that's for sure.
ADVERTISEMENT
Article continues below this ad
"Vettel is just struggling with that car at the moment, especially with the rear end, because it's very very nervous and needs the confidence from the rear end and he's just not getting it from the car."
Sebastian Vettel has had a win drought which has lasted for over a year, right from last year's Belgian Grand Prix. The German driver confessed that he had to play the team game when it became obvious he was slipping down the order.
"[My race] was about the team. After the first couple of laps I felt I was not able to look after the tyres the way I would like, and from that point onwards I was just there to try and help the team, which I did.
ADVERTISEMENT
Article continues below this ad
"I couldn't hold him off for a very long time. I tried to obviously make him lose time in order to give Charles a cushion, and in the end it was just enough, so it did the job.I couldn't stay in range to look after myself, and I was sort of playing a road block to make sure that Charles was gaining some time."