Second Easter Egg Revealed In Build-Up To Apex Legends Season 5
Published 04/21/2020, 2:38 PM EDT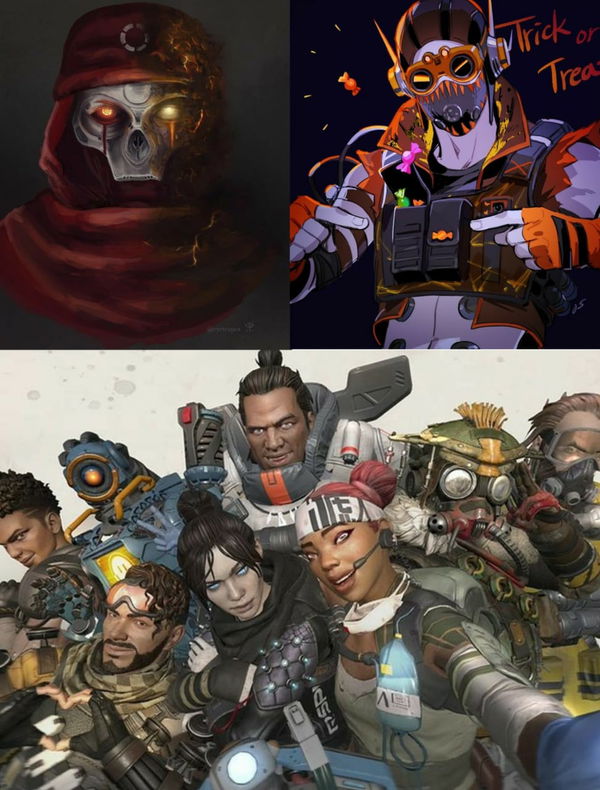 In the build-up to Apex Legends Season 5, the first easter egg was dropped in-game last week. It was in the form of an ambiguous device, bearing a logo of the ARES Division from Titanfall. A player landing at The Dome in World's Edge discovered it.
Now, Respawn has added the second easter egg, also in the form of an obscure device, and displays a somewhat enigmatic message just like the first one. It is only the second teaser in a list of upcoming teasers in Apex's run-up to the new season.
What Is The Second Easter Egg?
ADVERTISEMENT
Article continues below this ad
The obscure device is located at the Sorting Factory in World's Edge. The device is similar to the previous one in appearance and also bears an identical ARES logo. Players can pick it up to activate and interact with it.
Notable data miner iLootGames discovered the new easter egg rather quickly while live-streaming on Twitch. He also uploaded a short video on his YouTube channel featuring the same. After landing at the Sorting Factory, he uncovered the obscure gadget and interacted with it. On activating, the device disclosed a message which read "Electrical device? Check with Jaime." The device also provides yet another cryptic indicator "More tunnels… Check West half of island."
This hint follows up the one uncovered at The Dome, which pointed to a concealed structure in Kings Canyon.
ADVERTISEMENT
Article continues below this ad
Significance Of The Second Teaser For Apex Legends Season 5
The red structure in the small image displayed on the gadget may indicate what could be an extension to the existing play-area in World's Edge. The phrase "check West half of island" could mean this teaser is an indicator of where the succeeding easter egg will be located.
As for the identity of the character, "Jaime," it is still unknown, but some light could be shed on this topic as subsequent teasers are released.
ADVERTISEMENT
Article continues below this ad
The Sorting Factory teaser is only the second in a queue of teasers the developers have planned in the build-up to Season 5. Credible data miners have stated that they expect the teasers to have six phases in entirety. According to a prominent data miner, Shrugtal, there are going to be three such obscure gadgets.
The lack of a concrete composition surrounding each teaser adds to its perplexing nature. For now, we can only wait and watch until the teaser's next phase.