Second US Race would Help F1: Haas
Published 10/13/2018, 12:22 PM EDT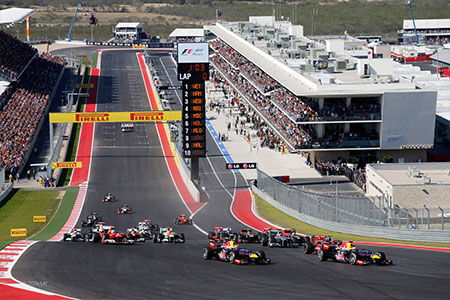 ---
---
Haas team principal Guenther Steiner has said that he believes a second race in the US would benefit F1. It would also help to promote the current US GP, and strengthen the fanbase in America – somewhere that F1 has struggled to really catch on.
ADVERTISEMENT
Article continues below this ad
A second race in Miami was to be on the cards for 2019, with the proposed circuit being released to quite a negative response, even from current world champion Lewis Hamilton. However it was pushed back a year, and is now unlikely to feature on the calendar at all going forward.
Steiner said: "I think it's very important for Formula 1 to have a race in the United States. For a long time, until COTA came on the scene, there wasn't one. I think the fan base is growing. It's important for Formula 1, but also for us because it's our home Grand Prix.
ADVERTISEMENT
Article continues below this ad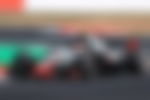 "We're all looking forward to it. It would be fantastic to have a second Formula 1 race in America. I think we will get there. It takes a little bit of time, but it will happen. I think it would accentuate (the race at COTA). There are enough fans, we could get attention for two races. I think it would add to the presence of Formula 1 in the United States and not take anything away from COTA."
ADVERTISEMENT
Article continues below this ad
Romain Grosjean also supported the idea of more races in the US but went a step further to say that it needs more than just two: "It's our home race. To have more recognition in the United States, we need more than one Grand Prix, just because the time zones don't always work. It's not easy to follow Formula 1 in America. It's different from NASCAR or IndyCar. We would probably need another two or three races to get more of an audience there."
Aside from Miami, other potential venues could be former venues like Indianapolis or Laguna Seca or Watkins Glen.
ADVERTISEMENT
Article continues below this ad