The Indian cricket team for next month's ICC Champions Trophy was announced on Monday. The squad had many shocking exclusions like Gautam Gambhir, who despite playing well in the domestic cricket, couldn't secure a spot. The selection of Rohit Sharma and Shikhar Dhawan instead of Gambhir has made his fans furious and they have started a petition to bring him back. Apart from the Gambhir feud, one thing was looking certain that selectors might choose one of the young players. The young players we are referring to here are Rishabh Pant, Krunal Pandya and Sanju Samson.
If you are following the IPL then you might know that these players are performing very well. Let's have a look at their recent performances.
Krunal Pandya
Krunal Pandya played 7 innings in the IPL and scored fine 136 runs with the strike rate of 137 and has an average of 27. Although on the first look the average isn't that impressive but if you think Krunal comes to bat at number 6 or lower than that. Playing at that position and having an average of 25+ is a good number. Krunal has taken 10 wickets playing 9 matches. He has been economical during these matches as he gives only 6.7 runs per over.
Rishabh Pant
Rishabh Pant has followed up a superb season with IPL performances for the Delhi Daredevils, have demanded the attention of the world. Rishabh Pant has played some good innings in the IPL but the overall record of this season does not look good for him. He played 12 matches and scored only 285 runs, but on the bright side, he has played some very good innings which has shown his potential. He won one match for Delhi scoring 97 runs against Gujarat.
Sanju Samson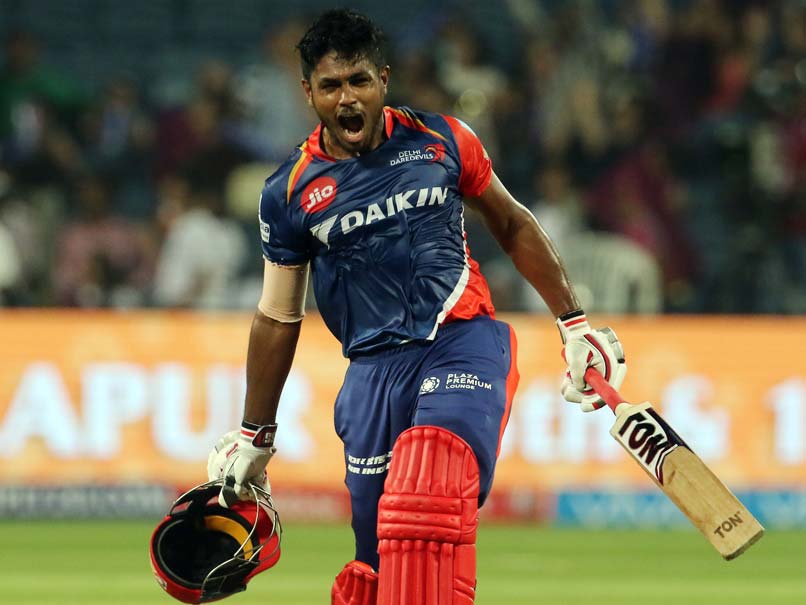 Sanju Samson is the top scorer for the Delhi Daredevils. Playing 12 matches he has scored 384 runs at an excellent average of 32. He has also scored one century in this IPL season.
These stats look fine but the chairman of selectors MSK Prasad thinks that the conditions in England demand experience so they need to select the experienced players over young talent. The announced squad has only Dhoni as the specialised wicket-keeper and selectors had a second thought on the selection of Rishabh Pant. Prasad said he still considered Dhoni the best wicket-keeper in the world, but also asked Pant to not feel bad because he was 'one for the future'. According to Prasad if Dhoni gets injured then only they will select Pant.
Former Indian selector Kiran More said that experienced players should be going to England. He said, "The Champions Trophy (50 overs a side) is a different ball game in England. You need experienced players for that." The same way Pandya will get a spot on the team only if Jadeja is unfit.
Looking at the selector's statement one might say that these young players might not get any chance soon until some senior players retire. Hopefully, they will get a spot on the team to prove their worth.