Serena vs Federer : The perspective
Published 06/27/2017, 11:44 AM EDT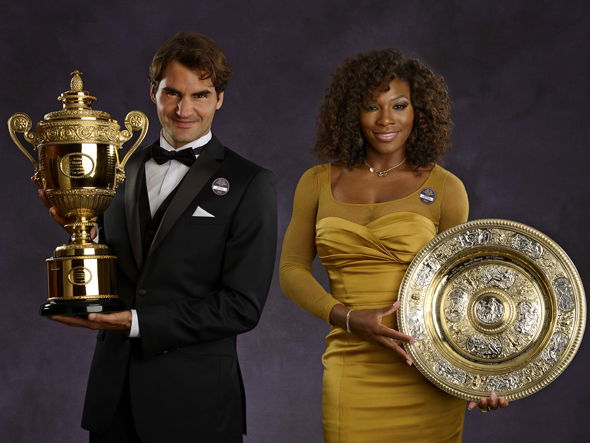 ---
---
John McEnroe is one of the greatest people ever to have held a tennis racquet. The man has a combined 155 titles in singles and doubles, a staggering number in itself. The 'serve and volley' pioneer was an entertainer not just for his game, but his antics too. Controversy is not new for the American. So when he said Serena Williams would be 700 in the world if she played the men's circuit, he began a huge debate. The 58-year old had written in his book that Serena Williams, with 23 Grand Slam singles titles to her name, was the best female player in the world. He further reiterated 'female' when he was asked if she was the greatest tennis player of all time, male or female.
ADVERTISEMENT
Article continues below this ad
Social media, and all media houses went into overdrive after this, highlighting his comments and stoking controversy. Some journalists went further, dragging Nick Kyrgios, and world No. 701 Dmitry Tursunov into the controversy. Serena Williams was also quick to reply. She took to Twitter and requested the former US Open champion to respect her and not make statements without any factual basis. Serena is currently taking a break from playing tennis as she is expecting the birth of her first child.
Dear John, I adore and respect you but please please keep me out of your statements that are not factually based.

— Serena Williams (@serenawilliams) June 26, 2017
ADVERTISEMENT
Article continues below this ad
I've never played anyone ranked "there" nor do I have time. Respect me and my privacy as I'm trying to have a baby. Good day sir

— Serena Williams (@serenawilliams) June 26, 2017
Before picking any side in this argument, let us dig deeper and get a clear picture of what McEnroe actually said.
Garcia-Navarro: We're talking about male players but there is of course wonderful female players. Let's talk about Serena Williams. You say she is the best female player in the world in the book.
McEnroe: Best female player ever — no question.
Garcia-Navarro: Some wouldn't qualify it, some would say she's the best player in the world. Why qualify it?
McEnroe: Oh! Uh, she's not, you mean, the best player in the world, period?
Garcia-Navarro: Yeah, the best tennis player in the world. You know, why say female player?
McEnroe: Well because if she was in, if she played the men's circuit she'd be like 700 in the world.
Garcia-Navarro: You think so?
McEnroe: Yeah. That doesn't mean I don't think Serena is an incredible player. I do, but the reality of what would happen would be I think something that perhaps it'd be a little higher, perhaps it'd be a little lower. And on a given day, Serena could beat some players. I believe because she's so incredibly strong mentally that she could overcome some situations where players would choke 'cause she's been in it so many times, so many situations at Wimbledon, The U.S. Open, etc. But if she had to just play the circuit — the men's circuit — that would be an entirely different story.
The 5 time Davis Cup winner was being interviewed on Weekend Edition Sunday after the release of his second memoir "But Seriously". Now we know the whole scenario, and before we go further, let us establish a few things.
McEnroe is not downplaying Serena's greatness. He actually is in awe of her mental strength. He even admits his prediction might be off, and she could certainly beat some players. We now know he is not as chauvinistic as it initially appeared.
Comparing women's and men's tennis is in reality, pointless. There are too many factors that are not objective, that cannot be put into stats. Women play 3 setters even in Grand Slams, and have a relatively smaller pool of players to compete against. Their style of play is quoted by some to be less physical and demanding.
But they also have to struggle more than their male counterparts. They have lesser prize monies, less support and encouragement, fewer facilities to train, fewer training partners and almost certainly have had to face more obstacles, sexual abuse and sexism on their way to success. Just to get a perspective of the disparity in prize money, let us look at the amount Serena Williams and Novak Djokovic have earned in their careers, and compare it with the number of titles they have won. Djokovic is the all-time leader in earnings on the men's circuit, while Serena is his female equal.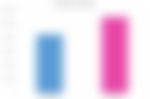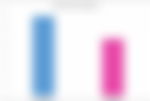 Since doubles events also earn you prize money, they need to be included into the equation. Nole has 68 titles when compared to the 35 year old, but he has earned 24+ million US dollars more than her. Without going into the unending debate about unequal prize money, clearly the 3-time Rolland Garros Champion gets lesser money to train, travel, and equip herself to win titles.
McEnroe's statements are interesting. How well would the winner of the most number of Grand Slam titles in the Open Era (male and female) do when inserted into the men's circuit? Unfortunately, that is an analysis not possible. It would even be naïve to try and arrive at a factually backed answer. Would we be able to compare Messi and Federer? Or Schumacher and Sachin? No. Even Sachin and Belinda Clark, both cricketers, the first to score double centuries in ODIs in men's and women's cricket, is a comparison that does not make sense. But we can certainly look at how well each has fared in their own fields, where everyone is on level playing grounds. And maybe then, arrive at who has done better.
The younger Williams is undoubtedly (according to McNasty himself) the greatest female tennis player ever. Barely anyone would argue with that after she won her 23 Grand Slam in Melbourne, while two months pregnant. Roger Federer, with more Grand Slams than anyone else can surely be considered the greatest, for comparison purposes.
Looking at a very basic but vital statistic, FedEx seems to have done better, winning a combined 100 titles in singles and doubles. Only just. Serena's fours Olympic golds, compared to a silver and gold for Federer, and her two mixed doubles Grand Slam majors, are not a part of these numbers.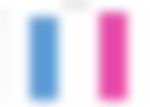 But for tennis lovers, Grand Slams are the true test of a champion. Only few can withstand the gruelling competition and pressure to lift a major trophy. On that count, the American tops the Swiss maestro by a large number.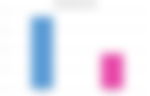 The seven time Australian Open champion clearly loves the big stage. She has 23 singles victories to her name, and 14 doubles majors. Her career win-loss record is also better than Federer, who has won an incredible 1233 matches in his career, while losing only 336.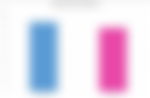 Serena's big match temperament is probably unmatched. She has frequently displayed the ability to come good when required, summoning unbelievable mental strength and self-belief. Pressure seems to bring the best out of her. This is underlined by the fact that she has won nearly 82% of all the finals she has played in, losing only 21 of 116. That this percentage is higher than Federer's who is known to produce masterclasses when he wishes to, is a pointer to Serena's attitude.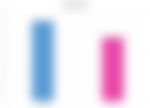 A favourite topic amongst tennis pundits and fans while discussing a player is their performance against the best players of that time and their nearest rivals. Surely, performing and winning consistently against champions, World No.1s, and arch-rivals is a mark of true greatness. Both of these legends have done it regularly in their careers. They have enjoyed healthy and much publicised rivalries with athletes touted to be the contenders to their throne, often coming out trumps. Djokovic, Rafael Nadal, Andy Roddick, Lleyton Hewitt, Andre Agassi and Andy Murray are only a few of the players that have challenged the Swiss man and pushed him to his best.
The American's battles with her sister Venus, Martina Hingis, Justine Henin, and Maria Sharapova were widely followed and watched with enthusiasm. These two titans had a stranglehold on the World No.1 ranking for a long time. Federer stayed on top for a total of 302 weeks in his career, while Serena stood there for 319 weeks. Yet, there have been periods when that coveted spot has belonged to one of their feisty challengers. That in itself, is a pointer to the quality of the players around them. The performance of the duo against these challengers, is also a metric of their greatness then?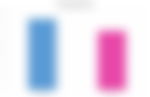 The Maestro's 60.18% win record against players who have been No.1 is an astounding number. The 2009 French Open champion clearly was undaunted by his opponents past or present. But Serena's self-confidence seems even higher. She played against players who had been No.1 or were No.1 at that time 213 times, and won 154 of those encounters. 'Overwhelmed' is a word she probably never learnt.
ADVERTISEMENT
Article continues below this ad
Serena is clearly head, shoulders and waist above her competitors in the women's field. She has twice achieved the 'Serena Slam', and won four Olympic golds for her country. She has played and won titles in doubles, along with her grueling singles campaigns. She has proved to be mentally tougher, and hungrier for success, despite the lower rewards she receives. Statistically, when pitted against 'equals', the greatest player in women's tennis has outperformed her male counterpart.
While her greatest achievements have been on court, their effects are much more pronounced off it too. Her story, of overcoming multiple barrriers, including colour and sex, is an inspiration. It has undoubtedly inspired numerous other people to believe in their dreams and struggle for them. The message from her journey, as she said during her 2015 Sports Illustrated Sportsperson of the Year acceptance speech, is "Yes we can do it. My hope by winning this award [is that I] can inspire many, many, many more women … to stand right here on this podium and accept another 'Sportsperson of the Year,' so yes ladies it can be done."
As sports fans, we hope that she makes an emotional comeback to tennis after the birth of her first child. If the past is any sign, she will make that wish come true. But until then, Serena's achievements are something to be celebrated, not questioned and debated, nor compared.
ADVERTISEMENT
Article continues below this ad
P.S : For the record, the ATP singles World No.700 has a 2-5 career Win-Loss record and a career prize money of $52,809 at the time of writing.