Family is the most important thing in a person's life. This holds true even when you are a top tennis player. Venus and Serena Williams had a lot to say about their family, more specifically, their dad during their conversation with Naomi Campbell. Check it out.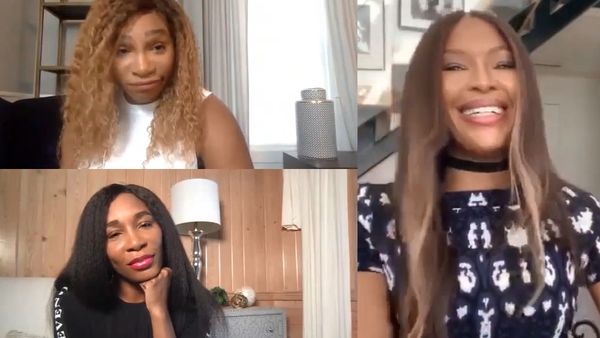 Venus And Serena Williams On Their Dad
Venus and Serena were talking about their training with Naomi when she enquired about their dad. She asked them if their dad still came to watch them train.
"Yeah, he still comes to watch us train and that's like the best time because we get to hang out," replied Serena. "Now, training has become less but that's what I want to do, hang out with my dad."
Like any other person, Venus and Serena love spending time with their father. Venus also expressed their wish to spend more time with him, now that he is getting older. Richard Williams is closing in on 80 now so they want to spend as much time as possible in his company.
They will certainly get their wish, now more than ever, since the WTA Tour has been suspended, much to the disappointment of tennis fans.
Fans are probably wondering when the Tour is returning. Unfortunately, there is no clear answer to this question.
The suspension has been extended not once, but twice because the situation with the coronavirus is not improving. If we do not see a positive change in the near future, it is likely we won't see any tennis in 2020. Hopefully, that won't be the case.
Venus and Serena Williams certainly do not want that to happen. They will want to win at least one last Grand Slam before they retire from the sport. When the Tour returns, I am sure they will win it and will celebrate with their beloved dad.