It was a Sexist Remark – Serena Williams
Published 09/09/2018, 6:08 AM EDT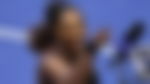 ---
---
After her quest for a 24th Grand Slam title came to an end at the US Open, Serena Williams reiterated her strong stance against in-match coaching during her post-match press conference.
ADVERTISEMENT
Article continues below this ad
Serena faced No.20 seed Naomi Osaka in the final – a win for the American would have tied the all-time record for most Grand Slam titles. But in the end it was Osaka who came away the champion, winning 6-2, 6-4 to become the first Japanese player – male or female – to win a major title.
After the match, Serena had nothing but praise for her 20-year-old opponent, who had previously cited Serena Williams as her childhood hero.
ADVERTISEMENT
Article continues below this ad
"I feel like she was really, really consistent," Serena said. "I think her game is always super consistent. I felt like she played really well, made a lot of shots. She was so focused. I think, you know, whenever I had a break point, she came up with some great serve.
"Honestly, there's a lot I can learn from her from this match. I hope to learn a lot from that."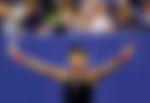 The second set was affected by a series of code violations against Serena, which Serena disputed with chair umpire Carlos Ramos. In the second game, she received a warning for receiving coaching from Patrick Mouratoglou, a charge Serena adamantly denied. Things escalated in the fifth game when Serena was docked a point for racquet abuse, and later penalized a game for her subsequent verbal abuse of the umpire.
Despite the contentious end, Serena displayed great poise during the trophy ceremony: as boos rained down on Arthur Ashe Stadium, Serena's 'mom instincts' came out and she comforted the tearful Osaka, urging the crowd to give the champion her moment.
"I felt at one point bad because I'm crying and she's crying," Serena Williams recalled. "You know, she just won. I'm not sure if they were happy tears or they were just sad tears because of the moment. I felt like, 'Wow, this isn't how I felt when I won my first Grand Slam.' I was like, 'Wow, I definitely don't want her to feel like that.'
"Maybe it was the mom in me that was like, Listen, we got to pull ourselves together here!'" she added with a laugh. "She played an amazing match. She deserved credit, she deserved to win. At the end of the day, that's what it was."
With time to reflect after the match, Serena reiterated her strong stance against coaching – on and off the court. The American has almost never used the WTA's On Court Coaching time outs, preferring to 'problem-solve' on her own during matches.
"One thing I love about tennis is being out there, and it's the one time I don't want to hear anyone tell me anything," she said. "You have to figure it out. You have to problem-solve.
"I feel like sometimes when I'm out there, I have a split second, nanosecond, to make a decision that could change the whole match and the whole tournament. I've really applied that into a lot of things in my life. I know it sounds weird, but it's my moment of peace when I'm out on the court where I don't hear anyone, I don't need it, I just try to problem solve on myself."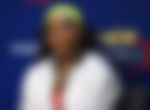 Serena also expressed her disbelief on receiving a game penalty for verbal abuse, a punishment from umpire Ramos that she believed outweighed the actual crime.
ADVERTISEMENT
Article continues below this ad
"I've seen other men call other umpires several things… For me to say 'thief' and for him to take a game, it made me feel like it was a sexist remark. He's never taken a game from a man because they said 'thief'," Serena said.
"It blows my mind, but I'm going to continue to fight for women and to fight for us to have equal – like Cornet should be able to take off her shirt without getting a fine. This is outrageous.
"I just feel like the fact that I have to go through this is just an example for the next person that has emotions, and that wants to express themselves, and wants to be a strong woman.
ADVERTISEMENT
Article continues below this ad
"They're going to be allowed to do that because of today. Maybe it didn't work out for me, but it's going to work out for the next person."