Serena Williams' Husband, Alexis Ohanian: His Bio, Net Worth & How the Couple First Met
Published 12/30/2019, 12:52 PM EST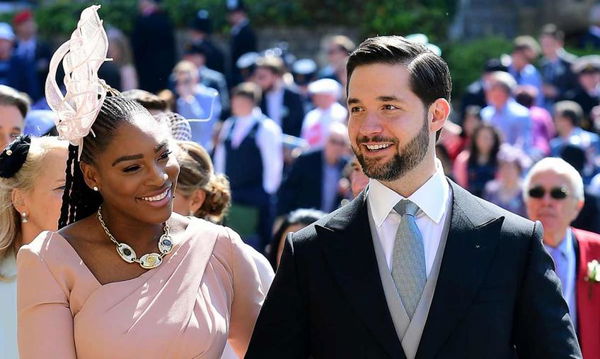 ---
---
American tennis superstar Serena Williams is married to the co-founder of Reddit, Alexis Ohanian. The couple has been together for over four years now, and have recently celebrated their second wedding anniversary. Here is all that we know about Serena William's husband, Alexis Ohanian, and the couple.
ADVERTISEMENT
Article continues below this ad
Who is Alexis Ohanian?
Alexis Ohanian is an American entrepreneur born on April 24, 1983, in Brooklyn, New York.
ADVERTISEMENT
Article continues below this ad
He was born to a German mother, Anke (née Prigge), and an Armenian father, Chris Ohanian. Alexis went to Howard High School in Ellicott City, Maryland. He later completed degrees in commerce and history from the University of Virginia. During his time there, he and his friend Steve Huffman came up with a few business ideas. Eventually, their idea of creating reddit.com was funded by Y combinator and they brought to what it is now.
Ohanian is currently the executive chairman of the social news website Reddit. Apart from Reddit, he is the co-founder of a venture capital firm, Initialized Capital, along with Garry Tan. He stepped down from the Reddit board in the wake of the Black Lives Matter movement, leaving his place for a black member, a position eventually taken up by Michael Seibel.
Following that, Ohanian also move on from Initialized Captial and started a new venture fund called 776 later in 2020. As per Forbes, it is a $150 million investment fund.
Ohanian currently lives in Florida, where he lives with his wife, tennis player Serena Williams, and their daughter.
Alexis Ohanian's Net Worth
Apart from being the co-founder of Reddit, Ohanian has invested in many startups. He has helped to launch a few companies and he is also a writer. As of 2019, Forbes estimated Ohanian's net worth at $70M. Adding to it the net worth of one of America's richest self-made women, the duo of Serena Williams and Alexis Ohanian are indeed worth a fortune.
How did Serena Williams meet her husband Alexis Ohanian?
According to Vanity Fair, the two met at the Cavalieri hotel in Rome. Serena was initially hesitant to sit close to Alexis who was a little hungover but later invited him to join them. In June 2015, right before the French Open, Serena and Alexis were known to have started dating.
After over a year of togetherness, the duo was thinking about marriage. Ohanian, towards the end of 2016, proposed Williams and asked her to marry him at the exact place where they first met.
To celebrate her engagement, Serena wrote a poem on Reddit:
I came home
A little late
Someone had a bag packed for me
And a carriage awaited
Destination: Rome
To escort me to my very own "charming"
Back to where our stars first collided
And now it was full circle
At the same table we first met by chance
This time he made it not by chance
But by choice
Down on one knee
He said 4 words
And
r/isaidyes
Alexis responded with a comment, "And you made me the happiest man on the planet."
Hardly two months later, Serena found out that she was pregnant right before the Australian Open. And quite incredibly, won the tournament while being eight weeks pregnant.
ADVERTISEMENT
Article continues below this ad
"I loved being pregnant," Serena had told talking to Allure then."I loved everything about it. I was one of those weird people that loved being pregnant. Those annoying people."
Serena gave birth to a daughter, Alexis Olympia Ohanian Jr., on September 1, 2017. On November 16, 2017, Serena Williams and Alexis Ohanian got married at the Contemporary Arts Center in New Orleans.
At 3 years of age, Olympia became the center of their lives.
ADVERTISEMENT
Article continues below this ad