Has Serena Williams Outpaced Margaret Court as 'GOAT' in Women's Tennis?
Published 01/09/2021, 7:00 AM EST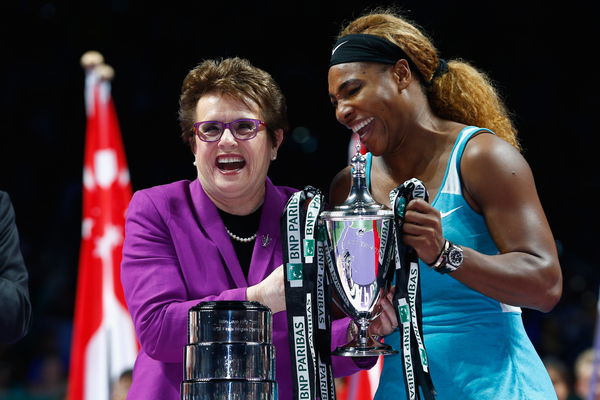 ---
---
She is still one Grand Slam shy of equaling the legendary Margaret Court's record tally of 24 Major titles, but Serena Williams, for many, is the sole claimant to the mantle of 'GOAT' in women's tennis, if she isn't already.
ADVERTISEMENT
Article continues below this ad
However, as to whether it is fair to elevate Serena to the greatest of all time when she hasn't yet reached Court's incredible career milestone is very much in the domain of debate.
Both Serena Williams and Margaret Court have career Grand Slams to their credit
ADVERTISEMENT
Article continues below this ad
Hence, for those (including this writer) divided on whether the American, with 23 Grand Slam titles to her credit, should merit being called the greatest player to have graced women's tennis, a comparative analysis of the two storied careers could perhaps bring some sense into the debate.
It would also bring to light on whether there's any particular part in Serena's profile and career that puts her a notch above the Australian stalwart and makes it fair for her to be adjudged the greatest of all time.
Browsing through Serena's glory book, one chapter that clearly stands out is her incredible 'Serena Slam'  – winning all four Major titles in a row. She won the 'Serena Slam' by winning the U.S.Open in 2014 and the first three majors of 2015.
However, does that alone merit her being called the 'GOAT' or put her ahead of Court in the race of greatness? No. The Australian great, in 1970, became the first woman in the Open Era to win a career Grand Slam.
In fact, she is one of five tennis stars, across the men's and women's fields and including her one-time rival Steffi Graf, to have achieved this career landmark.
Again, is the American's career Grand Slam tally, across formats, enough for her to dwarf Court's accomplishments? 
Serena has 39 Grand Slam titles across formats to Court's 64
Serena has 39 Grand Slam titles to date – 23 in singles, 14 in doubles, and 2 in the mixed doubles format. While it puts her far and away from any of her contemporary peers and even some rivals who bid adieu to the game in the recent past, it still doesn't come anywhere near to challenging Court's career tally.
The Australian, who once lorded the women's tennis field as an indomitable gladiator, finished with a scarcely believable 64 Grand Slam titles (24 in singles, 19 in doubles, and 21 in mixed doubles).
Serena would be happy to finish second best
It's a record that hasn't been surpassed in 43 years and, one dares say, isn't likely to. Serena is the only one, across the two fields, to come anywhere close to it, but at the age of 39, one doesn't see her surpassing it and setting her own mark.
ADVERTISEMENT
Article continues below this ad
One may argue that the women's field has grown progressively competitive to what it was in Court's time, but even then how is it fair that Serena, with 39 Slam titles, should finish higher in the collective estimation of the tennis world than one who ended her career with 64?
Remarkable as their careers are, Serena, in all fairness, will finish as Court's closest competitor in the race for 'GOAT', but still the second-best. 
Should the American equal Court's singles tally with a 24th title this year and even go past, she would still be second-best overall. However, the debate would intensify solely in singles competition.  
ADVERTISEMENT
Article continues below this ad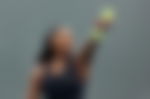 And, as most Serena fans would concede, she wouldn't mind finishing a step or two behind a legend she grew up watching.